We shall publish details of speakers (providers of videos, or interviewees) as they're confirmed. Live Q&A sessions will follow the publication of most of the presentation and interview videos.
KEYNOTE SPEAKER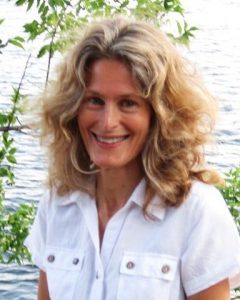 Professor Janice Fiamengo "Covid-19 is a Men's Issue", live Q&A with Chris Votey and Vernon Meigs
Janice is a writer and the creator of the Fiamengo File YouTube series at Studio Brulé. She is a retired professor of English, and advocate for men's issues, free speech, and western culture. She taught literature for 20 years, latterly at the University of Ottawa, and is the author of The Woman's Page (2007), a study of early Canadian female journalists. She has also published online articles criticizing feminism and political correctness in magazines such as PJ Media and FrontPage Magazine. She lives in New Westminster, British Columbia, with her husband, poet and songwriter David Solway.
Janice was a participant in the weekly video series Regarding Men with Paul Elam and Tom Golden, also speakers at this event, until Tom departed the initiative in August 2021.
She was the third guest on the Justice for Men & Boys Gender Matters video series. The playlist of the series is here.
Janice appeared at the following events:
International Conferences on Men's Issues
2016, London – How Feminism is Destroying Higher Education
2018, London – The Demonization of Young Men: Campus Sexual Misconduct Tribunals
2019, Chicago – Why We Need Male-Positive Histories (keynote)
2020, online – We Must Stop Anti-Male Indoctrination of Boys
GUESTS OF HONOUR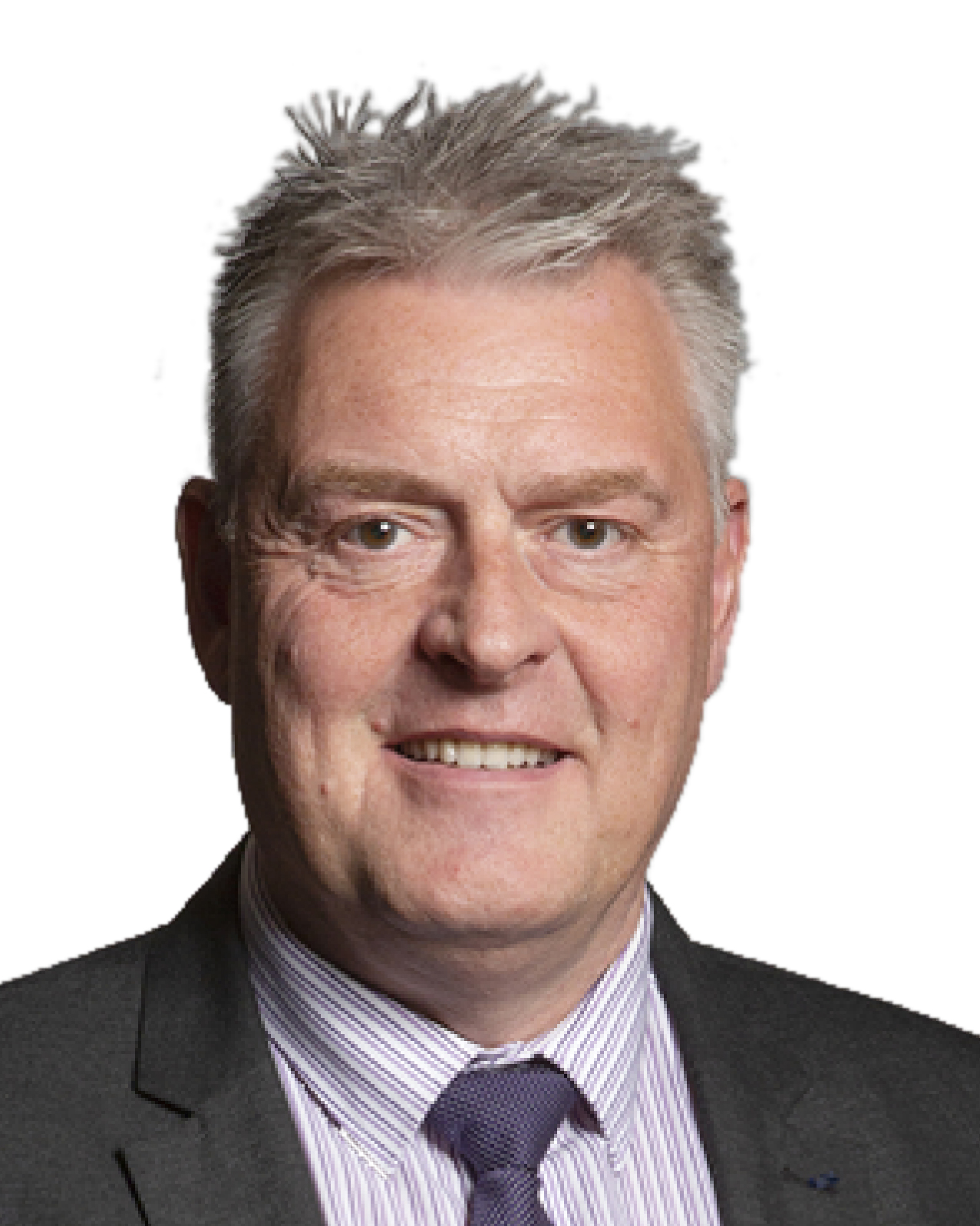 Lee Anderson MP (C, Ashfield) Interview with Mike Buchanan and William Collins, live Q&A with Mike Buchanan
Lee is not your typical Conservative Member of Parliament. Growing up in Ashfield and working down several local coal mines taught him that working-class people are decent, hardworking people who want to make better lives for themselves and their families. They love the Queen, proudly fly the flag and are aspirational. These are all Conservative values. But they've always voted Labour!
Lee was no different, but realised that the party that would actually deliver on the working classes' priorities was the Conservative Party. It was this that led to Lee leaving the Labour Party, and joining the Conservatives in 2018. In the 2019 General Election, Lee became the first Conservative MP for Ashfield since 1979, and has made a name for himself as the plain-talking, no nonsense voice of the Red Wall in his time in Parliament.
Lee now sits on the Women and Equalities Committee along with Philip Davies and four other Conservative MPs, and previously sat on the Police, Crime, Sentencing and Courts Bill Committee.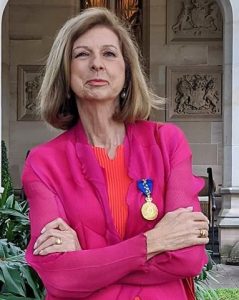 Bettina Arndt Interview and live Q&A with Robert Brockway and Natalie Powell
It was sex that launched Bettina's long career. As one of the country's first sex therapists she spent her early career talking about sex on television and radio and teaching medical students and other professionals. She then worked as a social commentator, writing and talking mainly about gender issues.
By the 1980s she'd had enough of a good thing. She gave up sex – professionally speaking – and moved onto writing for newspapers and magazines about broader social issues. As a respected social commentator, she was invited onto government advisory committees covering issues from childcare and ageing to family law and child support.
Having started out as a feminist, Bettina has become increasingly concerned that our society is no longer interested in equality but rather, advancing women at the expense of men.
Recently Bettina has been speaking out about the many areas where men don't receive fair treatment – take a look at her chat with Karen Straughan about how feminists killed sex. But she's also particularly concerned about the kangaroo courts adjudicating sexual assault at our universities.
In 2019 the riot squad were called in to protect Bettina's audience at her Sydney University talk on the "fake rape crisis" which led to the Federal Government conducting a free speech inquiry and now proposing legislation for new rules to ensure open debate on our campuses.
Last year Bettina was made a member of the Order of Australia for her work "promoting gender equity through advocacy for men." This led to a ferocious feminist campaign using maliciously-edited stories and videos misrepresenting her views on domestic violence and similar issues to try to cancel her. She sees the whole kerfuffle as a sure sign that she is over the target and she remains dedicated to her work promoting fair treatment for men.
Bettina appeared at the following events:
International Conferences on Men's Issues
2017, Gold Coast, Australia – Keynote speech
2019, Chicago – The Feminist Campaign to Demonize Male Sexuality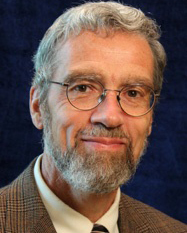 Professor Stephen Baskerville Interview with Mike Buchanan and William Collins, live Q&A
Stephen serves as President of the Inter-American Institute for Philosophy, Politics, and Social Thought and is past president of the American Coalition for Fathers and Children. He is former Professor of Government at Patrick Henry College and has taught political science at other universities in the US and Europe. He is Research Fellow at the Howard Center for Family, Religion, and Society and the Independent Institute and has held two Fulbright scholarships. His books include A Gentleman's Guide to Manners, Sex, and Ruling the World: How to Survive as a Man in the Age of Misandry – and Do So with Grace (Sophia Institute Press, 2021), The New Politics of Sex: The Sexual Revolution, Civil Liberties, and the Growth of Governmental Power (Angelico, 2017), and Taken Into Custody: The War against Fathers, Marriage, and the Family (Cumberland House, 2007).
Baskerville is widely recognized as a leading authority on fatherhood, family policy, and sexual politics. His writings have been published in the Washington Post, Washington Times, Independent Review, Salisbury Review, Society, The American Conservative, Chronicles, Political Science and Politics, Touchstone, Human Events, Women's Quarterly, Catholic World Report, Crisis, Insight, The Family in America, Family Policy Review, American Spectator, The Spectator, The American Enterprise, National Review, Liberty, LewRockwell.com, The New Presence, and others. His work has also been published by major public policy think tanks including the National Center for Policy Analysis, Institute for Policy Innovation, Howard Center for Family, Religion, and Society, and the Heartland Institute.
His media appearances include The O'Reilly Factor, Hardball with Chris Matthews, The Dennis Prager Show, The Michael Medved Show, Court TV, Think Tank with Ben Wattenberg, Extension 720 with Milt Rosenberg, Janet Parshall's America, and others.
He serves on the boards of many organizations, including the Men's Health Network, the Equal Justice Foundation, the Ruth Institute, The Legal Culture journal (Warsaw), Gendercide Watch (a human rights organization), and In Search of Fatherhood journal.
His recent publications are available at www.stephenbaskerville.com.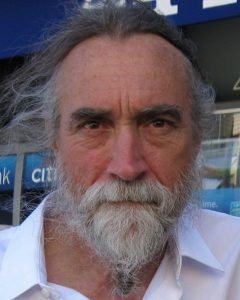 Brother K Interview and live Q&A with Chris Votey and Vernon Meigs
Brother K was born in Miami in 1947 and grew up in New Orleans. He studied journalism at the University of Illinois, where he earned his degree in 1969. He protested against circumcision at the California State Capital in 1980, a protest that the Associated Press and other media reported locally and across the nation. In 1986 he changed his name to Brother K in California Superior Court, an act of protest against his circumcision at birth. He founded Bloodstained Men in 2012 and has protested in cities across the United States. His work has been featured in Brother K: The Uncut Truth and on Tosh.0.
Brother K appeared at the following event:
International Conference on Men's Issues
2020, online – Infant Circumcision: The Cruelty in the Cradle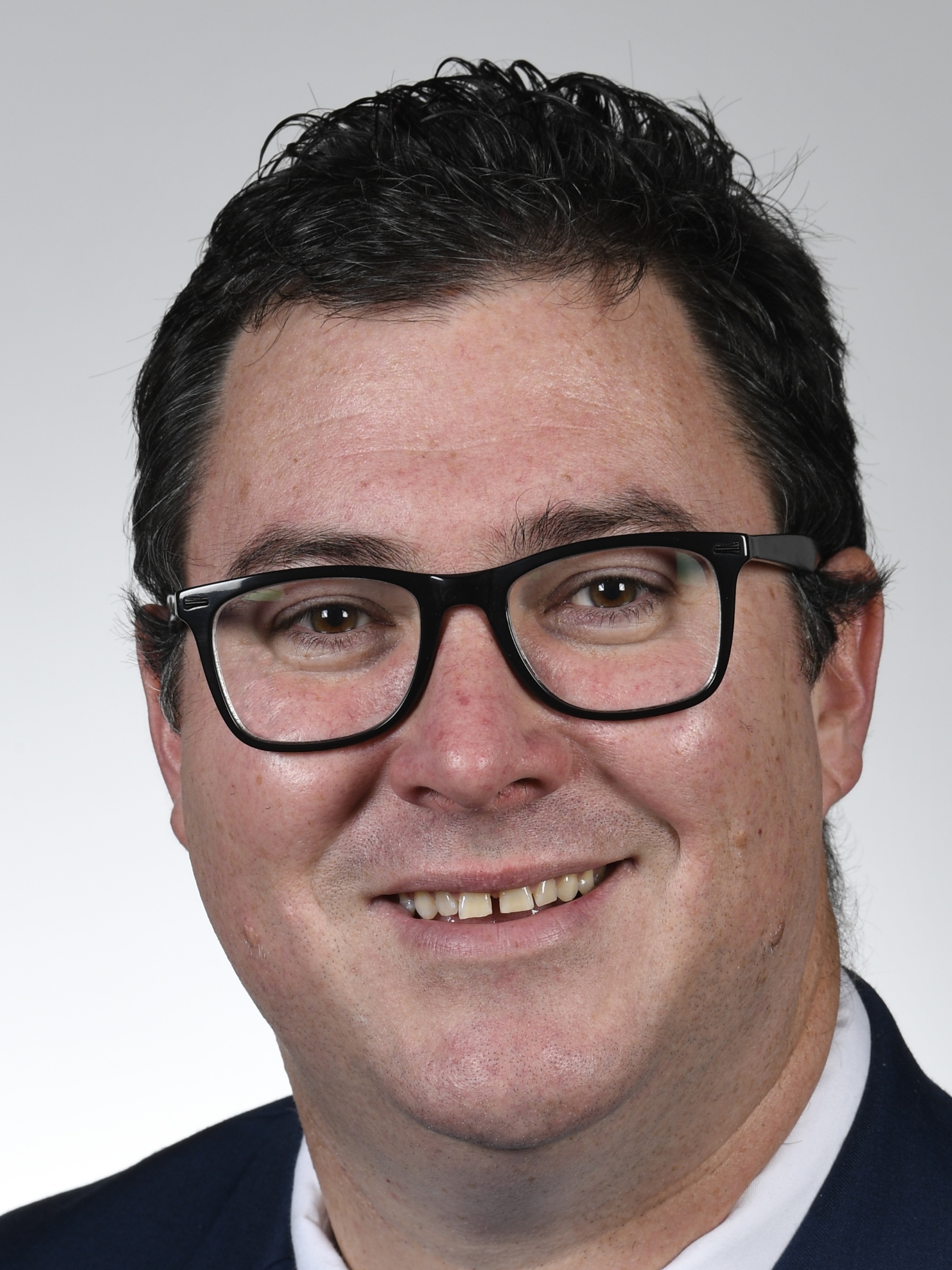 George Christensen MP Presentation and live Q&A with Robert Brockway and Natalie Powell
George is an Australian Member of Parliament and member of the Liberal National Party who serves the Dawson electorate in North Queensland.
He joined the Young Nationals at the age of 15, went on to hold the positions of state president, zone vice-president, and also worked as an electorate officer and press secretary for former Nationals Member Dawson De-Anne Kelly for three years.
With a degree in journalism and practical experience at a community newspaper in Mackay under his belt, George started his own successful publishing business producing two other community newspapers in the Mackay region.
He spent six years as a councillor, firstly on the Mackay City Council, and then the Mackay Regional Council following amalgamation.
IN PARLIAMENT: George was first elected as the Member for Dawson in 2010 and is now serving his fourth term. He has held a number of committee roles within the Parliament with focuses on Northern Australia, industry, agriculture and social policy. He is currently the Chair of the Parliamentary Joint Standing Committee on Trade and Investment Growth.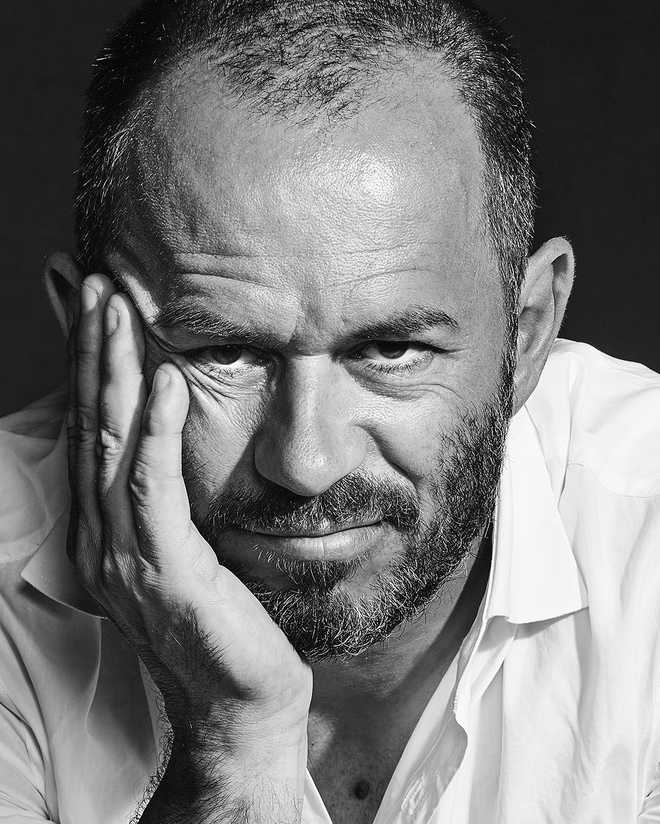 Greg Ellis Interview with Mike Buchanan and Elizabeth Hobson, live Q&A with Mike Buchanan
Greg Ellis is the English author of The Respondent: Exposing the Cartel of Family Law – Introduction by Johnny Depp, Foreword by Alec Baldwin – the Amazon #1 Best Seller in three different categories: Divorce, Fatherhood and Suicide. He has taught classes in phenomenology to orphans born with HIV in India, storytelling at the Parva Slum School in Jaipur, practiced shamanic rituals with the Cherokee Nation, purification sweat lodges with the Skidi Tribe, studied affect theory with epistemologist Dr. Gary David, and created 'The Mindwell Initiative' with the Global Wellness Institute.
He's a published author, TV director, Annie Award nominated voice artist and Emmy Award® nominated actor who has appeared in Oscar-winning movies, directed Hollywood superstars, produced and written television shows and commercials, performed leading stage roles in Broadway musicals, voiced cartoon characters for movies, TV series, cartoons, over 120 video games and toys, and has recorded multiple albums, singles and soundtracks.
Greg's major motion picture film credits include billion-dollar franchises like the Pirates of the Caribbean series, and Titanic, Star Trek, Mr. & Mrs. Smith, and Beowulf. TV credits include 24, The X-Files, CSI, Dexter, NCIS, Hawaii Five-O, and more. Under his production company banner, Monkey Toes, Greg has written and directed projects for Kiefer Sutherland and Stephen Fry, and produced and directed multiple commercials. He hosts the video podcast series The Voices in My Head, Wiser Life Practices, and The Respondent.
Greg's online Alive Coaching improvement program helps people address past problems and improve their future, and his official website provides information on all of Greg's projects, while the multimedia child advocacy series The Respondent aims to inspire family champions through his non-profit organization CPU: Children and Parents United.
Greg has recently interviewed a number of people who are very well known to ICMI attendees, YouTube videos here – Dr Warren Farrell (here and here), Philip Davies MP and Erin Pizzey.
Follow @ellisgreg, @TheRespondent, on Twitter, @realgregellis on Instagram, and Monkey Toes Studio on YT. Join The Respondent Monkey Toes Studio and CPU Clubs on the Clubhouse app @ge, and subscribe to The Respondent on Substack.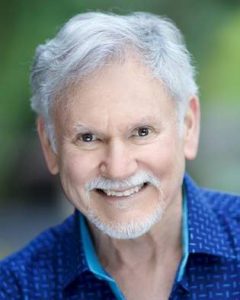 Dr Warren Farrell Live short discussion and Q&A with Chris Votey and Vernon Meigs
Warren presented the keynote speech at the first International Conference on Men's Issues, hosted by Paul Elam near Detroit in 2014.
Warren has been chosen by The Financial Times as one of the world's top 100 thought leaders. His books are published in over 50 countries, and in 19 languages. They include The New York Times best-seller, Why Men Are the Way They Are, plus the international bestseller, The Myth of Male Power. His most recent is The Boy Crisis (2018, co-authored with John Gray).
Warren chairs the Coalition to Create a White House Council on Boys and Men and has been asked by the White House to do a first draft of a potential presentation for President Trump for Father's Day 2020 on the importance of dads in preventing the boy crisis.
As the only man ever elected three times to the Board of the National Organization for Women in New York City, and also called by GQ magazine "The Martin Luther King of the men's movement," he advocates for gender liberation – freeing both sexes from the rigid roles of their past. He has appeared on over 1,000 TV shows and been interviewed by Oprah, Barbara Walters, Peter Jennings, Katie Couric, Larry King, and Charlie Rose.
He has frequently written for and been featured in The New York Times and publications worldwide.
Warren has two daughters, and lives with his wife in Mill Valley, California, and virtually at www.warrenfarrell.com.
Warren appeared at the following events:
International Conferences on Men's Issues
2014, Detroit – Keynote speech (introduction by Paul Elam)
2020, online – Two interviews with Elizabeth Hobson and Mike Buchanan, Why Knowing How to Explain the Boy Crisis Helps us Empathize with Men and Abortion, How Feminism is Undermining Everyone, MGM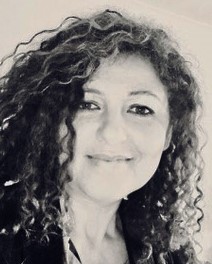 Hannah Gal "Progressivism is destroying men, families, societies and civilization", live Q&A with Mike Buchanan
Hannah was inspired to create this documentary – which has its world premiere at this conference – by her interviews with the translator of Jordan Peterson's books into Hebrew. The translator showed how Peterson's narratives are supported by the ancient language. As an example Gever (man), Gibor (hero) and Lehitgaber (to overcome) – central to Peterson's message, all derive from the same root. This links to the documentary's premise that through the assault on masculinity and the weakening of men, progressivism is destroying men, families, societies and civilisation. The documentary will be submitted to film festivals after being shown here.
Hannah is a London-based journalist and filmmaker. Her credits include The Spectator, UnHerd, Quillette, Adobe, Apple, The Critic, The LotusEaters and The Jerusalem Post among others. Her Quillette articles were retweeted by Jordan Peterson and Christina Hoff Sommers.
Her documentaries have been screened on TV and in festivals worldwide including Berlin, NY, LA, Ann Arbor, Cannes and Edinburgh. She gave special director talks at Cannes and Brief Encounters. Her TV credits include BBC1 and Channel 4.
Hannah comments on culture and society – from men's rights and the rise of woke, to free speech and interviews with leading influencers.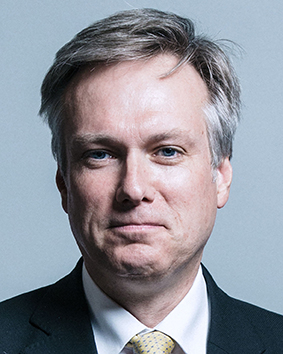 Henry Smith MP (C, Crawley) Interview with Mike Buchanan and William Collins, live Q&A with Mike Buchanan
Henry addressed four penetrating written questions to ministers in June and July 2021, their responses were predictably evasive. Details here.
He lives in Crawley and has two children. He was elected as Member of Parliament for Crawley in 2010, 2015, 2017, and for a historic fourth term at the General Election in December 2019.
He ran his own Crawley-based business, and in 1997 was elected to West Sussex County Council. In 2003 he became Leader of the Council, when aged 34 he became the youngest county leader nationally. He was also Chairman of the South East County Strategic Leaders group, representing all authorities across the greater south east.
Henry was quick to recognise the scale of coronavirus, first raising the issue in the House of Commons in January 2020, and has stood up for local workers, families and businesses throughout the pandemic.
Given the importance of Gatwick Airport to the local area economy, in May 2020 Henry launched the Future of Aviation Group to campaign for Britain's aviation sector following the negative impact of the pandemic. In October 2020 the Group was officially registered with Parliament as the All-Party Parliamentary Group for the Future of Aviation.
A number of issues which the Group has campaigned on have come into force, including extension of the Coronavirus Job Retention Scheme and the introduction of Covid-19 passenger testing for international arrivals.
In June 2016 he helped set up, and was elected to chair the All-Party Parliamentary Group on Blood Cancer. The Group's aims include raising awareness of blood cancer and highlighting the needs of patients and their families.
He has also served as Secretary of the APPG on Southern Rail, lobbying for Crawley's commuters and is Vice-Chair and member of many other APPG's reflecting important issues for Crawley Residents.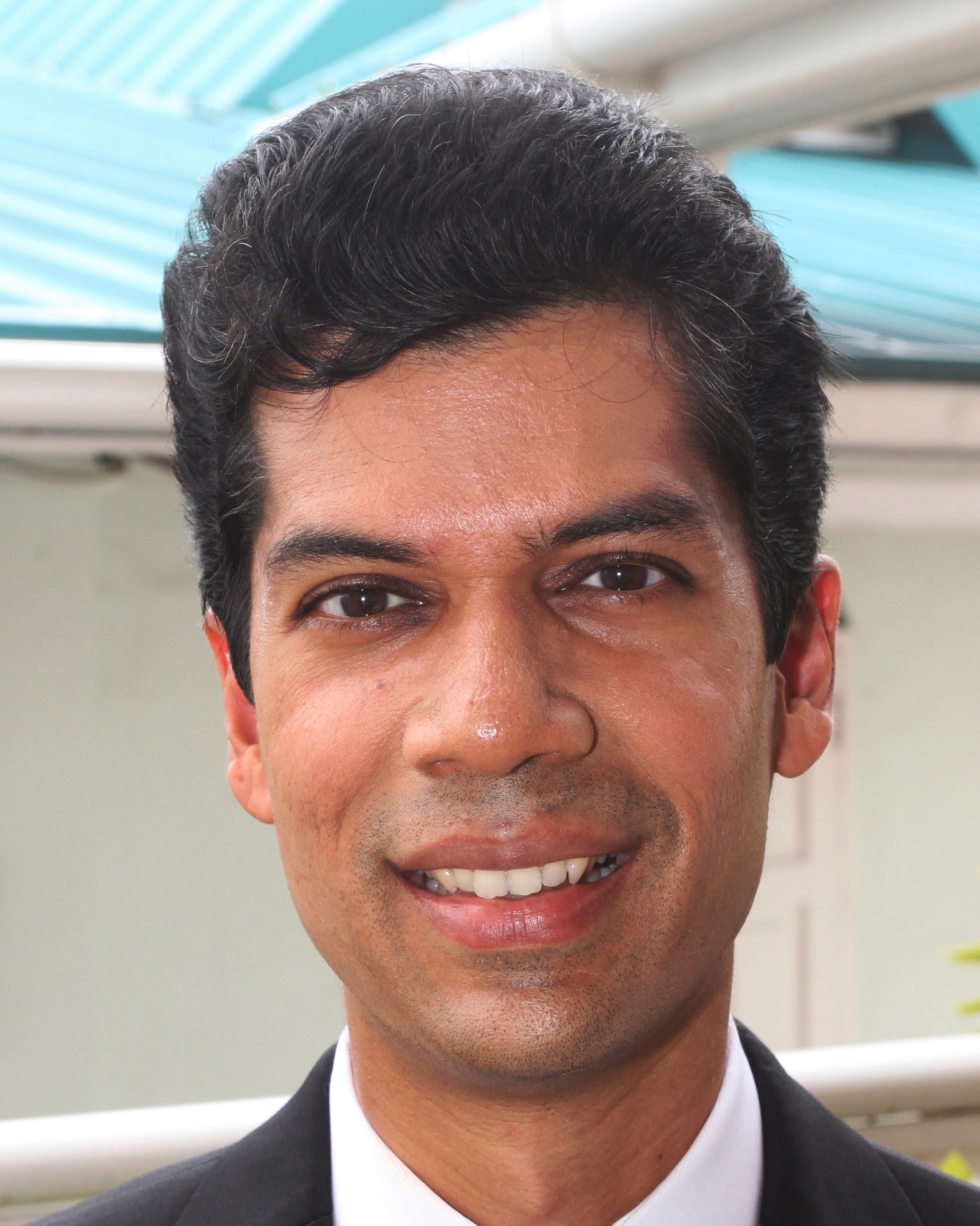 Dr Jerome Teelucksingh "The Global Impact of International Men's Day". Interview with Robert Brockway and Natalie Powell
Jerome launched International Men's Day on 19 November, 1999, and it has been observed on the same date every year since then. The day was tailored and revamped to build a movement and ideology that would promote peace, resolve disputes and transcend the growing gender gap. The annual observances of International Men's Day on 19 November indicate a genuine concern for the numerous problems plaguing families and the rest of society.
The philosophy underlying International Men's Day is much more than optimistic thinking and rhetoric; it is a way of life, a world view, an alternative peace model designed so that the next generation will nurture and continue to sow the seeds of tolerance, acceptance and harmony. The growing global support and appeal reflect a widespread willingness to create a tolerant society which aspires for peace and produce a more proactive and understanding generation of human beings. The focus is on finding solutions to problems affecting males and we reiterate that these problems are not restricted to any particular class, country, religion, race or ethnic group.
The focus of International Men's Day is not restricted to men, but includes boys, women, teenagers and children. The underlying message is that ongoing conflict among men, women and children must cease and the healing must begin. The observances of International Men's Day are part of a global non-violent revolution. It is annually observed by persons who support the ongoing effort to improve lives, heal scarred lives, seek solutions to social problems, heal the seemingly irreparable troubled minds, help the dysfunctional, promote positive role models in society and develop wholesome individuals.
Examples of Jerome's output:
International Men's Day Observance Speech (2017)
Short piece to camera
Interview on International Men's Day (2013)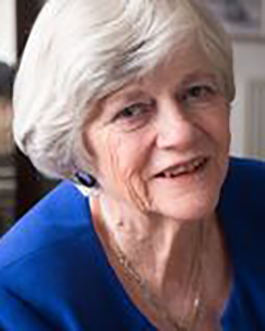 Ann Widdecombe "Women in politics, Margaret Thatcher, Harrier Harman, Vera Baird, abortion, feminist bias in the media, fathers' access to children, the female menopause, who won't men fight for their rights?" Interview and live Q&A with Mike Buchanan and Elizabeth Hobson, live Q&A with Mike Buchanan
Outspoken and controversial, Ann Widdecombe is one of the most high-profile politicians of recent times. A self-confessed "grumpy old woman" Ann is never afraid to speak her mind nor short of an opinion, which is exactly why she is in demand as a media personality and commentator.
Ann became a Conservative Member of Parliament in 1987 and was Minister of State for Employment and Minister of State for Prisons in John Major's government. In opposition she held the posts of Shadow Health Secretary and Shadow Home Secretary before retiring at the 2010 General Election.
Never one to do the expected, what she did next was surprising even by her standards. At the age of 63 Ann became the oldest contestant ever on BBC One's Strictly Come Dancing and, despite never being a favourite with the judges, continually defied the odds with her dance partner Anton Du Beke, surviving 10 weeks into the competition. Her comedy-inflected routines showed a self-deprecating sense of humour and won her legions of fans.
But Strictly has just been one of many forays on television. In 2002 she took part in Celebrity Fit Club, becoming a judge in later series. In 2005 she fronted her own series, Ann Widdecombe To The Rescue and has since made documentaries on a wide range of subjects, including prostitution, "hoodies", benefits culture, the Bible and more.
​In 2018 the nation were reminded why they'd fallen in love with Ann on Strictly, as her straight-talking and quirky humour saw her finish second in Celebrity Big Brother. As a presenter, Ann has twice sat in the chairman's seat on Have I Got News For You and asked very tricky questions on Cleverdicks (Sky Atlantic).
As well as her media commitments, Ann is also in high demand for public speaking engagements and somehow finds time to be a prolific writer. She has a weekly column in the Daily Express, has written five novels including Father Figure, a detective story, and her memoirs, Strictly Ann.
Other unlikely sojourns in Ann's career have included performing in Donizetti's La Fille du Regiment at London's Royal Opera House in 2012 and appearing in panto alongside Craig Revel Horwood. As she once said on The Graham Norton Show, "you only get one shot at life," and Ann is certainly making the most of hers!
ACADEMICS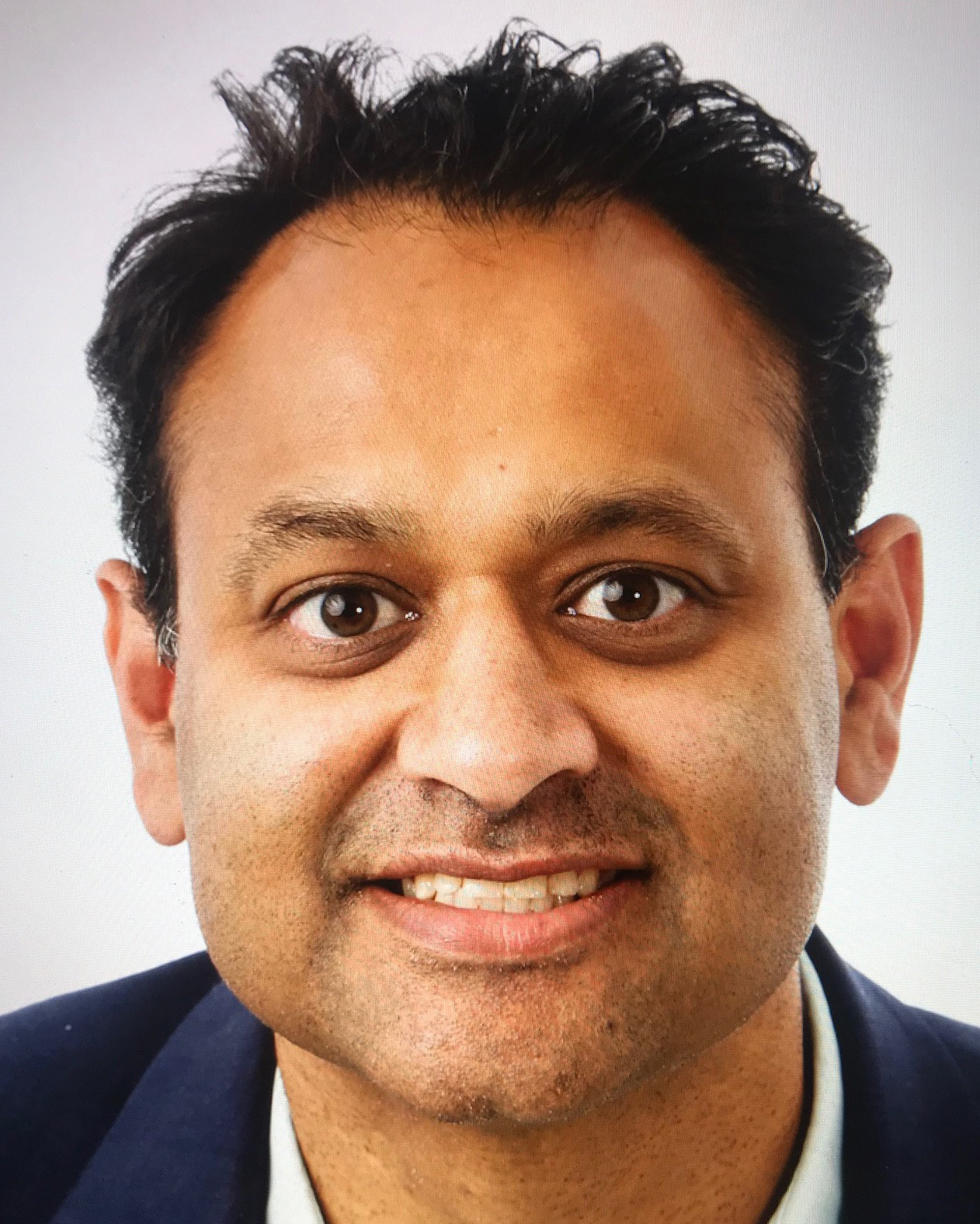 Dr Tanveer Ahmed Presentation, live Q&A with Robert Brockway and Natalie Powell
Tanveer is a psychiatrist, author and columnist for the Australian Financial Review on Social Issues. His most recent book is titled In Defence of Shame. He has served in
municipal government, advised government on issues related to multiculturalism and held national representative positions for the country's doctors. He is based in Sydney.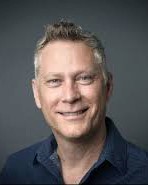 Professor Eric Anderson "Transgender Athletes in Sport", live Q&A with Mike Buchanan
Eric is Professor of Sport, Health and Social Sciences at the University of Winchester. He has a PhD in sociology and is also a Chartered Psychologist. He's published 25 books and 80 peer-reviewed articles, and is considered a leading authority on the study of masculinities. He is also one of few masculinities scholars to study men and masculinities other than through a feminist lens.
This presentation will help elucidate the political conundrum that male to female transgender athletes pose for sports and politics. He examines two trends in relation to transgender people: 1) an increasing movement of acceptance on identity alone, without hormonal replacement therapy; and 2) an increasing number of people, primarily youth, identifying as transgender. He then maps these trends onto the sport system, which is predicated on a gender bifurcation. He thus highlights that there are no easy answers, no policies that will be perceived by all as fair. He then shares with us some data on the world's largest study of LGBT athletes, showing how transgender athletes report their experiences in sport.
Eric appeared at the following events:
International Conferences on Men's Issues
2018, London – A Non-Feminist Approach to Masculinities
2020, online – Adding Brain Trauma to the Men's Human Rights Agenda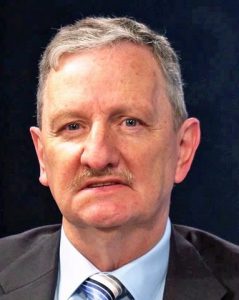 Professor Gerard Casey "The TERF Wars: the struggle for victimhood supremacy between feminists and transgender ideologists", live Q&A with Mike Buchanan
Gerard was the author of After #MeToo: Feminism, Patriarchy, Toxic Masculinity and Sundry Cultural Delights (2020) and Hidden Agender: Transgenderism's Struggle Against Reality (2021). He is Professor Emeritus in the School of Philosophy at University College Dublin, Associated Scholar at the Ludwig von Mises Institute (Auburn, Alabama, USA) and Fellow of Mises UK. He was Head of School at UCD from 2000 to 2006. He previously taught at the University of Notre Dame (1980-1981) and at the School of Philosophy in The Catholic University of America (Washington, D.C. (1983-1986).
He serves on the editorial boards of several journals and he has been a member of the Royal Institute of Philosophy; the Association for Political Theory; the American Philosophical Association, The Independent Institute and The Aristotelian Society.
His primary degree in philosophy was taken at University College Cork. This was followed by a Masters and PhD from the University of Notre Dame and the higher doctorate, the DLitt, from the National University of Ireland. His interest in law was marked by the award of the LLB from the University of London and the LLM from University College Dublin.
His research interests include Political Philosophy, with a focus on Libertarianism and Philosophical Anarchism. In this area, he has published a monograph on the doyen of libertarianism, Murray Rothbard, an introduction to libertarianism, Libertarian Anarchy, and a history of political thought from the perspective of liberty, Freedom's Progress?. He is also interested in contemporary social movments, and in this area he has published a short study of free speech and tolerance (ZAP) and a critique of Feminism and its ideological allies, entitled After #MeToo.
Speaking to Tom Woods on radio about Hate Speech, Hate Crime and Free Speech here.
A recording from his series on , talking to Dr Jules Gaspard of King's College London about digital intelligence and espionage here.
Talking to Patriot's Lament in USA about the political implications of Romans 13 here.
A sound recording of a (short) lecture given at the Mises Institute on the problem of political representation here.
He was the second guest on the Justice for Men & Boys Gender Matters video series. The playlist of the series is here.
Gerard spoke at the following event:
International Conference on Men's Issues
2020, online – Rape: A Presumption of Guilt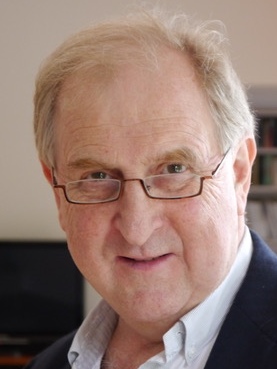 Dr Kevin Donnelly AM Interview and live Q&A with Rob Brockway and Natalie Powell
Kevin is an education commentator and cultural critic and Director of the Education Standards Institute.
Since first warning about the dangers of political correctness during the early 90s, he has established a reputation as one of Australia's leading conservative commentators and authors. As well as appearing on Sky News, he writes regularly for Australia's print and electronic media.
Publications include Why Our Schools are Failing, The Culture of Freedom and A Politically Correct Dictionary and Guide. His most recent book is an anthology titled Cancel Culture and the Left's Long March.
As well as championing the strengths and benefits of Western civilisation and a liberal education. Kevin also champions Australia's Judeo-Christian heritage and on-going traditions that underpin our political and legal systems and way of life. He has also written extensively on the dangers of feminising the curriculum and programs like Safe Schools that present a harmful, negative view of masculinity and manhood.
Kevin taught for 18 years in Victorian government and non-government secondary schools and has also been a member of state and national curriculum bodies, including, the Victorian Board of Studies and the federally funded Discovering Democracy Programme. In 2014 he co-chaired the review of the Australian National Curriculum for the Commonwealth Government.
In the 2016 Queen's Birthday Honours List he was appointed as a Member of the Order of Australia for services to education.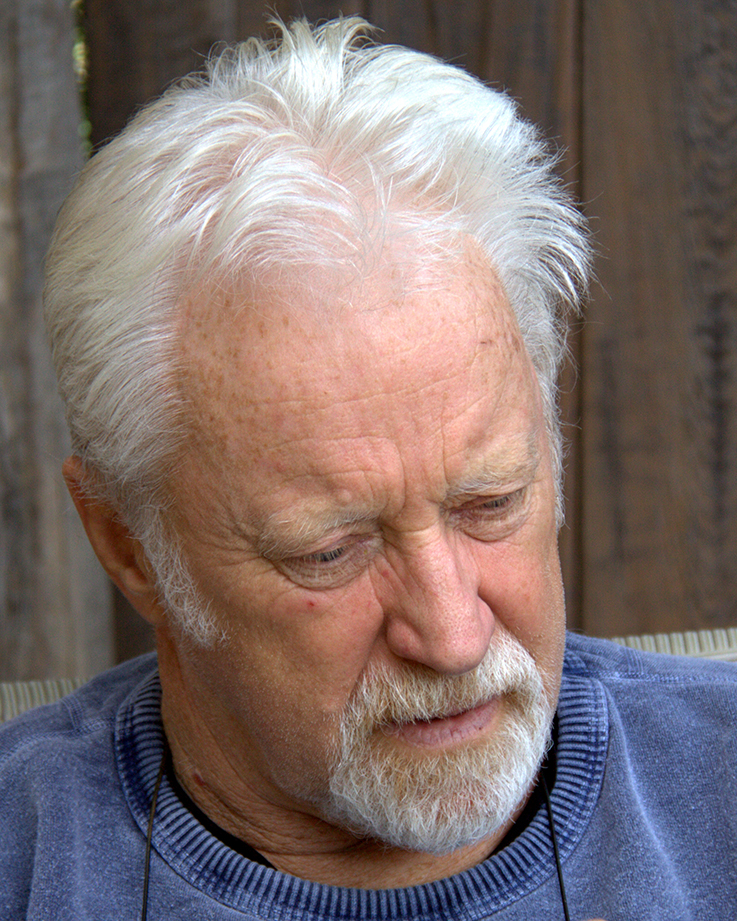 Professor Don Dutton "Some inconvenient truths about domestic violence", interview and live Q&A with Chris Votey and Vernon Meigs
Don is Professor Emeritus of Psychology at the University of British Columbia. He co-founded a court mandated treatment program for men convicted of wife assault in 1979 and used the men as research subjects for studies on domestic violence. He has published over 100 papers and five books, including the The Domestic Assault of Women (1995), The Batterer: A Psychological Profile (1995), The Abusive Personality (2006), Rethinking Domestic Violence (2006), The Psychology of Genocide (2007) and Religion On Trial (2019).
His work on domestic violence developed a psychological model of a propensity for abusiveness based on Borderline Personality Disorder that applies to both males and females. He has given talks to the World Bank, the U.S. Army and Department of Defense, the University of Washington Law School, the British Forensic Psychological Association and the Senate of Canada. He serves as an expert witness in civil trials involving intimate abuse and in criminal trials involving family violence. His website and contact information is here.
Don appeared at the following event:
International Conference on Men's Issues
2019, Chicago – A Few Pertinent Facts About Domestic Violence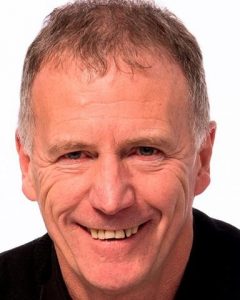 Professor Dennis Hayes Interview with Elizabeth Hobson and William Collins, live Q&A with Mike Buchanan
Dennis is Professor of Education at the University of Derby and the Director of the influential campaign group Academics For Academic Freedom (AFAF). AFAF is the leading body in the UK defending academic freedom. He is also on the Advisory Board of the Free Speech Union, launched on 26 February 2020.
In 2009 he edited and contributed to a special edition of the British Journal of Educational Studies on Academic Freedom and he writes regularly in the national and international press on free speech and academic freedom. His latest book The Death of Academic Freedom: Free speech and censorship on campus will be published by Routledge in 2021.
Dennis appeared at the following event:
International Conference on Men's Issues
2020, online – Education is Worthless Without Freedom of Speech (Interview with Elizabeth Hobson and William Collins)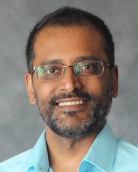 Professor Patanjali (Pat) Kambhampati Presentation, live Q&A with Chris Votey and Vernon Meigs
Pat was born in Hardwar India in 1970 to a family of Freedom Fighters in the Indian independence movement. Those practices and principles remained throughout his life in the USA and Canada. He emigrated to Minnesota in 1970, then spent years in Texas and California before coming to Montreal, Canada, to be a Professor of Chemistry at McGill University. He did his BA at Carleton College (USA) in 1992, his PhD (1998) and Postdoctoral Fellowship at the University of Texas at Austin. He helped start up a fibre optics company in 2001 and began his Professorship at McGill in 2003. His research spans the interface of Chemistry and Physics. In his work on laser spectroscopy of novel materials, he has made great impact upon our understanding of semiconductor quantum dots, perovskites for energy, and ultrafast laser spectroscopy method.
He has delivered invited lectures at MIT, Princeton, Columbia, the universities of Chicago, Toronto, Hamburg, and many other institutions. He has published over 80 original research papers and has four US patents. He has supervised 13 PhD and 3 MSc qualifications granted to date. His research group is exceedingly diverse along all axes of life, but especially intellectually, where it matters most. Based upon theory and practice ("lived experience"), he has always sought out principled actions to defend the liberties of all – as an egalitarian. He has been married for over 25 years and has two teenage boys, two large dogs, and one cat.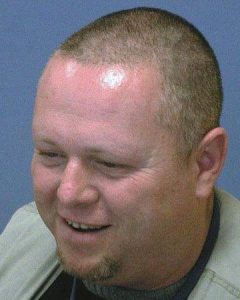 Yoav Levin Interview with Robert Brockway, live Q&A with Robert Brockway and Natalie Powell
Yoav is a long-standing MRA. He is the chairmen of the Israeli Lobby for Men and Boys as well as a member of a director board of two Israeli fathers' NGO where he manages the research and information department campaigning for the rights of men and boys in the country. Except for his activity in the lobby and the NGOs, Yoav focuses mainly on the academic field and is currently researching feminism, gynocentrism, and misandry as well as female sexual and domestic violence against men. Yoav is also an active lecturer in the field of gender studies for men focusing on critical research of feminism as well as misandry and gynocentrism and has studies group in Israel.
Yoav appeared at the following event:
International Conference on Men's Issues
2020, online – The Cathar – Manichean Ontology of Gynocentric Supremacism & Feminist Misandry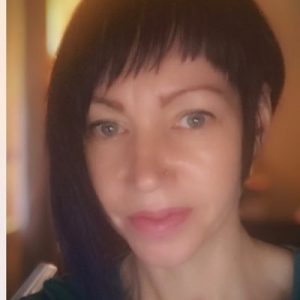 Deborah Powney Interview with Mike Buchanan and Elizabeth Hobson, live Q&A with Mike Buchanan
Deborah is a psychology researcher who specializes in domestic violence from a non-gendered perspective. Her head of department at the University of Central Lancashire is Professor Nicola Graham-Kevan. She is the driving force behind Walking to Recovery: A study for male survivors.
Deborah spoke at the following events:
Domestic Abuse is a Men's Issue, Too (National Conference on Men's Issues, 2020)
Controversy, Idea Laundering & Woozles: How the Gendered Paradigm Hides Male Victims of Domestic Abuse
International Conference on Men's Issues
2020, online – The Male Victims Study: Busting the Gendered Myths
Professor Augusto Zimmermann Presentation, live Q&A with Robert Brockway and Natalie Powell
Augusto is Professor and Head of Law at Sheridan Institute of Higher Education in Perth, Western Australia. He is also Adjunct Professor of Law at the University of Notre Dame Australia (Sydney), the Founder and President of the Western Australian Legal Theory Association, the Founder and Editor-in-Chief of The Western Australian Jurist law journal, an Elected Fellow at the International Academy for the Study of the Jurisprudence of the Family, and a former Vice-President of the Australasian Society of Legal Philosophy. From 2012 to 2017 Augusto served as a Law Reform Commissioner with the Law Reform Commission of Western Australia.
OTHER SPEAKERS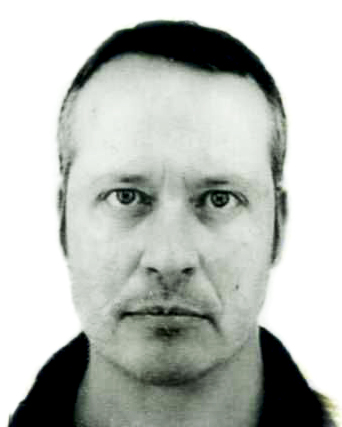 Richard Addison "Toxic Masculinity vs Gay Men", live Q&A with Mike Buchanan
Richard has lived in London for many years. He was born and raised in Belfast, Northern Ireland. "He's a gay man now, so he is." He writes:
"I've been noticing some uncomfortable similarities between the intolerance and bullying gay men received in the 20th century and the attitude towards all men this century. I don't like where this is going."
He works in design and product development. He has worked with some of the top names in the fashion industry and got a good view behind the scenes at big events in London and Paris.
"I'm lucky that I got a job where I can get to draw. Once my dream job would have been doing album covers for prog-rock bands: you know, floating islands topped with magical citadels, or dragons clutching crystals. But the world doesn't seem to have a need for that these days. I still haven't come to terms with this loss."
So he subscribed to Regarding Men to meet other men in a similar situation, and ended up doing this presentation for ICMI21. This is his first contribution, he hopes to do more.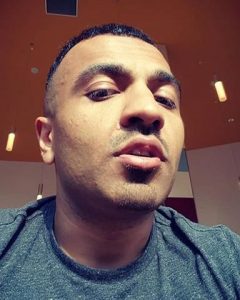 Addy Ahmed Interview about parental alienation with Mike Buchanan and Elizabeth Hobson, live Q&A with Mike Buchanan
Adnan Ahmed (aka Addy Agame) went from being a men's dating coach in Scotland  to championing men's rights activism due to a prejudicial media scandal which led to corrupt legal proceedings involving false allegations and a wrongful conviction. The wrongful conviction was appealed and overturned in the High Court as no actual crime had taken place, resulting in a full acquittal, proven innocence, total vindication and a 'not guilty' verdict.
Addy has also experienced parental alienation from his first-born child due to the child's mother weaponising the child against him for her own irresponsible, petty and vindictive reasons. He aims to help fathers who find themselves in similar circumstances to overcome this challenge and move forward positively.
More widely, Addy helps men in criminal / family courts who are fighting for justice against gynocentric social justice influenced legal systems in western societies.
Addy appeared at the following event:
International Conference on Men's Issues
2020, online – Interview with Mike Buchanan and Elizabeth Hobson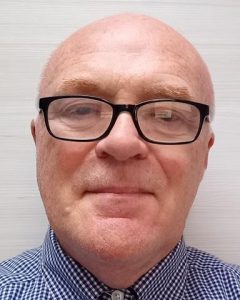 Gerry Alexander "The Garden of Eve", live Q&A with Mike Buchanan
Gerry writes:
"The religious conservative and the believer in evolution imagine themselves to be worlds apart. And yet, each one is just as likely as the other to think that women are more virtuous than men. So it will give special pleasure to real sceptics to see that the story of The Garden of Eden was written to forewarn of such folly.
This video is dedicated to those who have suffered and died because we allowed folly to become dogma.
It tells the story of The Garden of Eve, and starts with an imagined conversation brtween an unborn child and a man who is a friend of the child's mother, who is planning to have an abortion."
Gerry, an Irishman, studied telecommunications when telephones lived in a box on a street corner. So keeping up with the pace of change in technology and society kept him fully occupied throughout his career in the public and private sectors. His work took him to the Balkans conflict where he met his wife, and where he has settled in his retirement.
The luxury of having more time has allowed him to pursue a fascination with the narratives of feminism, which are contrary to his own observations.
He is a subscriber to the Regarding Men all-men weekly meetings, and credits the group with motivating him to create his talk and video.
Gerry appeared at the following event:
International Conference on Men's Issues
2020, online – The Gender Maturity Gap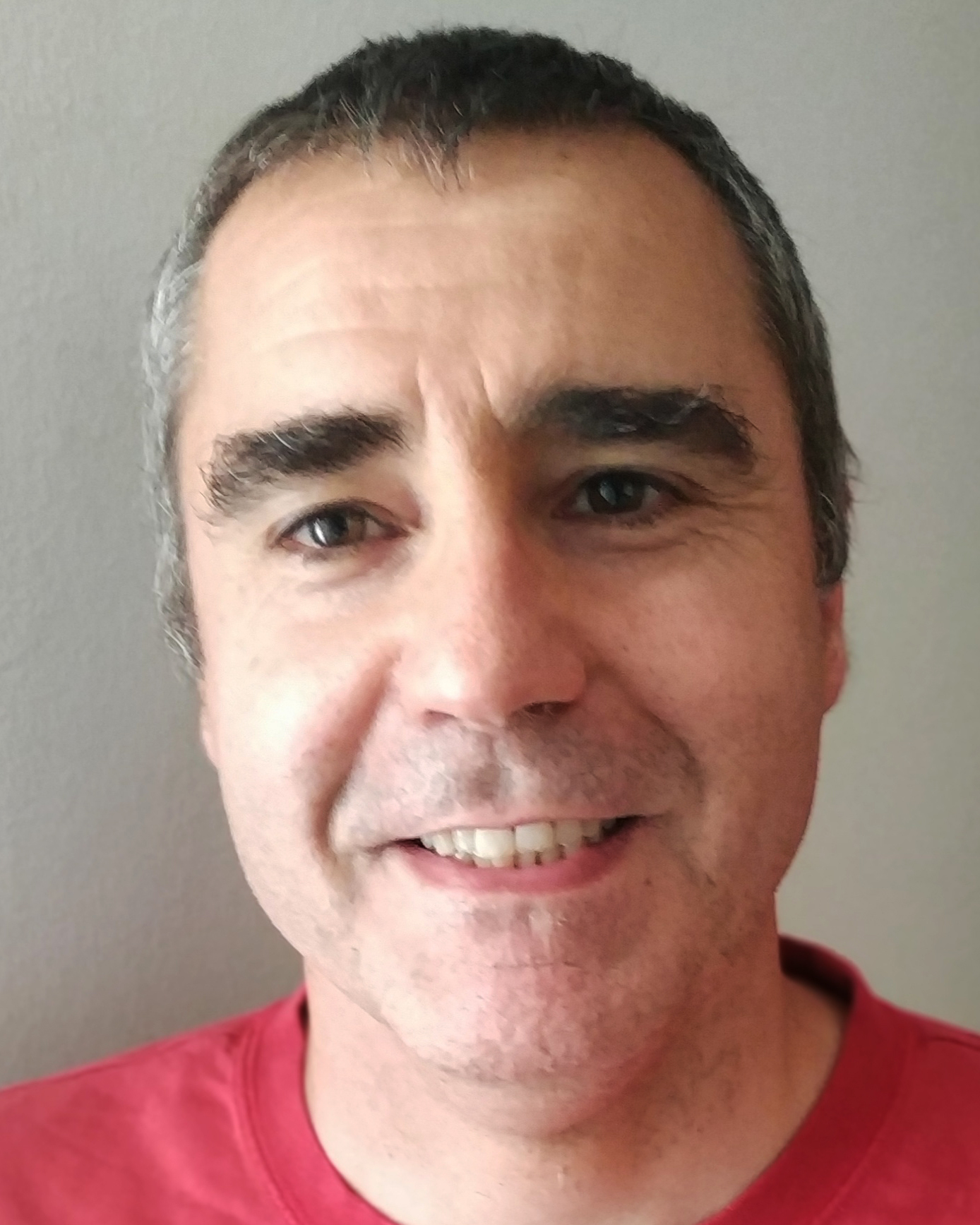 Santiago Gascó Altaba "What is feminism?"
Santiago is a victim of feminism. Born in Spain, he studied at three universities, Madrid (Spain), Bologna (Italy) and Chambèry (France).
A father of three children, he is now living in Italy. In 2006 his highly contentious divorce case started. Without having committed any crime or doing anything socially reprehensible he has seen his children, property and rights removed. Since then he has been fighting for his rights, and the rights of his children.
Current Western society is characterized by a series of worrying social phenomena that are becoming increasingly widespread – the declining birth rate (the "demographic time bomb"), the increase in suicide rates, separations, divorces and abortions, the increase in unhappiness rates, and so on.
On the other hand, all political agendas from 50 years ago to today have been promoting feminism globally. Both feminism and the worrying social phenomena have developed at the same time in Western society. It seems they are interconnected, as if we were living in a feminist paradox – the more feminism increases, the greater social anxiety becomes.
At this point, it is necessary to reflect deeply why this paradox is possible by responding to what seems a very simple question: "What is feminism?"
Santiago collaborates with several associations for men's rights, including La Fionda and Uomini Beta. He is the author of the two volumes (in Italian) La grande menzogna del femminismo (The great lie of feminism).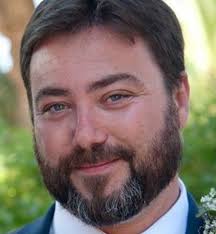 Carl Benjamin (Sargon of Akkad) "Feminist indoctrination of children." Discussion with Markus Meechan (Count Dankula) and Elizabeth Hobson.
Carl Benjamin came into public prominence (and infamy) via his YouTube channel Sargon of Akkad. His embrace of classical liberalism and Enlightenment values, and his opposition to identitarian politics and authoritarian governance, has made him a controversial figure in Britain and across the globe.
Carl appeared at the following event:
International Conference on Men's Issues
2019, Chicago – Presentation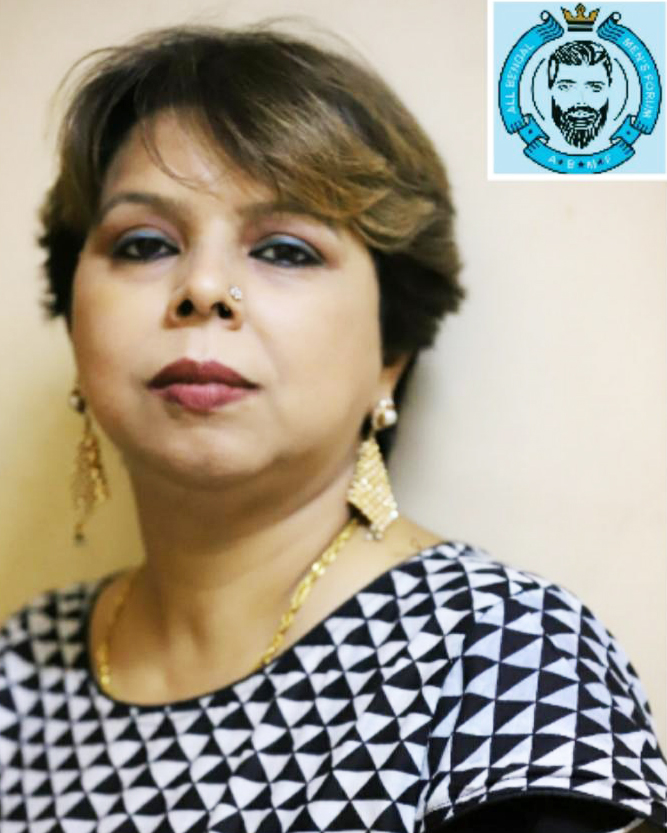 Nandini Bhattacharjee "The Save the Boy Child Project"
Nandini has an MA in Sociology and an MBA in Personnel Management and Industrial Relations, and worked for a company of international reputation. She has managed her own PR firm for the past 15 years.
Her most discussed work at the moment is in relation to men's fights and gender-neutral laws in India. She is the President of All Bengal Men's Forum (ABMF), which has a helpline for men in distress. The organization has a workshop titled, "Men Don't Cry – They Are Depressed"  to help men socially, legally and psychologically.
ABMF have started an online and offline campaign for the inclusion of males as victims in The Domestic Violence Act, and have already collected more than 50,000 signatures. The first Marathon for Gender Neutral Law in India in February 2019, named "GENATHAN 2019", was arranged by them.
ABMF arranged a Men's Rights Conference in November 2020 on the occasion of International Men's Day, under the guidance of Nandini. They started the first male cancer awarness programme in India, on World Cancer Day, under her leadership. She's a  member of the African Boy Child Network, and has received numerous awards in her country for her work. On Women's Day (2021) she was profiled online, here.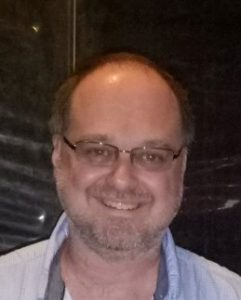 Robert Brockway 
Robert is an Australian/Canadian Men's Rights Activist (MRA) and anti-feminist. He is concerned for the welfare of men and boys in modern society. In particular, he is concerned about the effects of widespread misandry in society and gender biases in addressing domestic violence and intimate partner violence. He advocates for men's rights for the next generation of men and women.
Robert is the president of the Australian Men's Rights Association Inc. and holds positions as a Researcher at A Voice for Men and Chief Editor at Wiki4Men. He was formerly Managing Editor at A Voice for Men.
In 2016 he helped organise the third screening of The Red Pill in Australia. This was the first screening of the documentary in Australia outside of Melbourne. He was on the organising committee of ICMI17, and provided advice and assistance to the organisers of ICMI19. He spoke at the March for Men in Melbourne, Australia, organised by Sydney Watson.
Robert regularly publishes articles on A Voice for Men and has given interviews on behalf of Men's Rights Brisbane, Men's Rights Australia, the Australian Men's Rights Association Inc. and A Voice for Men.
He was one of the organizers of the online ICMI20, and one of the speakers – Theirstory, or How Feminist Revisionists Changed The Past.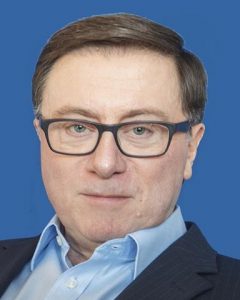 Mike Buchanan "Protecting children from harm (including the unborn) – a political solution", live Q&A
Mike is the conference director and chairman of the organizing committee. A business consultant before he took early retirement in 2009, he's a British political party leader, anti-feminist, men's rights activist, author, publisher, cruciverbalist and the creator of Men Stop Drinking – he offers 1:1 counselling to men seeking to reduce their drinking or abstain altogether – and Laughing at Feminists. He hosts a 90-minute-long men-only online meeting every Sunday on behalf of Regarding Men. The latest of his 10 books is Feminism: The Ugly Truth (2016).
Mike worked as a consultant for the Conservative party (2006-8). Whilst there he developed a new model for the formerly loss-making annual conferences which delivered a profit of £11.5 million to the party over 2007-14. Details here.
In 2012 he launched Campaign for Merit in Business, publicising the evidence of a causal link between appointing more women to corporate boards and declines in financial performance.
Mike was the founder and remains the leader (2013-) of the political party Justice for Men & Boys (and the women who love them). J4MB remains the only party in the English-speaking world campaigning for the human rights of men and boys on many fronts, and the only avowedly anti-feminist party. The J4MB YouTube channel is here, the playlists here.
In May 2020 Mike stepped down and passed the leadership of the party to Elizabeth Hobson, formerly the party's Director of Communications (2018-20). In March 2021 Elizabeth resigned because the demands of a new full-time job made it impossible to devote the time and energy to J4MB that she wanted. Mike re-assumed the role of party leader.
Mike co-hosts the J4MB Gender Matters series, along with Elizabeth. Guests to date have included Paul Elam, Professor Janice Fiamengo, Professor Gerard Casey, Tom Golden and Dr Warren Farrell (twice), all of whom spoke at ICMI20. The video playlist of the series is here.
He hosted the International Conferences on Men's Issues (ICMIs) held at London Excel in 2016 and 2018, and was one of the organizers of ICMI20. He is responsible for future online ICMIs and in-person ICMIs in Europe.
J4MB gave two talks at Cambridge University in May, 2019. Feminist students, alumni and academics had tried to have the talks cancelled, by sending an open petition to the Vice-Chancellor, full of lies and misrepresentations about J4MB. Mike spoke on Equal Rights for Men and Women (video, 41:05), while Elizabeth spoke on The History of Feminism (video, 45:18). The noise you can hear in the background was created by a large mob of howling, aggressive  and chanting male and female feminists – the Cambridge University Noisy Twats Society – who deterred many people from attending the lectures.
A female J4MB supporter, Natty Raymond, chased after, apprehended and recorded on her smartphone the female feminist student who had thrown a milkshake at Mike and two supporters. The footage (video, 4:32) also includes the photographer of the incident, who worked for the student online website Varsity. J4MB knows the names of the two individuals (and the male feminist who also threw a milkshake) but has declined to make them public. The party has posted 40 blog pieces in relation to the day, and the events leading up to it – here.
Mike appeared at the following events:
International Conferences on Men's Issues
2014, Detroit – Speech
2016, London – The Political War on Men and Boys
2017, Gold Coast, Australia – Let's Get Visible – Beyond Keyboard Activism
2018, London – Equal Rights for Men and Women
2019, Chicago – Feminism Sows the Seeds of its own Destruction – Building the Men's Rights Movement (panel discussion)
2020, online – Women Fail to Compete Successfully Against Men, And Why They Will Always Fail
Messages 4 Men (London)
2017 – Male Genital Mutilation
2018 – Speech
2019 – Abortion is a Men's Issue, too
Domestic Abuse is a Men's Issue, Too (National Conference on Men's Issues, 2020)
mike@j4mb.org.uk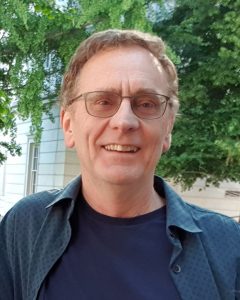 William Collins "Moral Usurpation: Understanding Our Predicament", live Q&A with Mike Buchanan
William, a semi-retired engineer and physicist, blogs on men's issues on The Illustrated Empathy Gap and is the author of the book The Empathy Gap: Male Disadvantages and the Mechanisms of Their Neglect (2019). In July the ebook edition was published, £4.32 on amazon.co.uk. He is a Trustee of the Welsh charity FNF-Both Parents Matter Cymru.
William appeared at the following events:
International Conferences on Men's Issues
2018, London – Men and Boys in the UK: Edited Lowlights
2020, online – Men and Boys: Updated Lowlights
Messages 4 Men (London)
2018 – Woozling Shared Parenting
2019 – Equality, History, Needs and Justice (keynote)
Domestic Violence is a Men's Issue, Too (National Conference on Men's Issues, 2020)
Families Need Fathers – Both Parents Matter Cymru survey of male victims of domestic abuse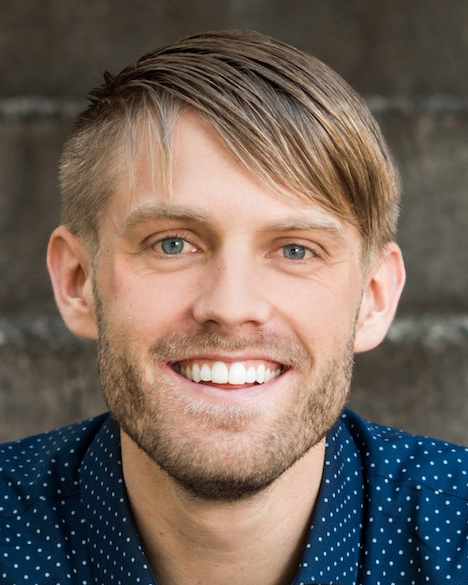 Blair Daly Interview and live Q&A with Chris Votey and Vernon Meigs
Blair advocates for the well-being and equal treatment of boys and men in Washington state via his platform Equality for Boys and Men (EBM). EBM's philosophy is that equality must include girls, boys, women, and men, and this begins with a comprehensive look at what constitutes gender equality.
Since starting EqualityforBoysandMen.org in February 2021, Blair's two most-read posts are about lessons from the movie Daddy Day Care and the positive masculine traits exemplified by the men of STORROR, the world's most famous parkour group. However, his bread and butter is real-world advocacy combined with content production (articles, videos, interviews, social media) focused on issues in the Seattle area and throughout all corners of The Evergreen State. EBM publishes a mix of positive and negative stories about boys' and men's issues – stories that deserve to be told along with stories that, unfortunately, need to be told.
Blair's parents divorced when he was 14, and at 28 he was in an abusive marriage; fatherlessness and domestic abuse are issues near and dear to him.
Join EBM's email list here.
YouTube here
IG: @EqualityforBoysandMen
FB: @EqualityforBoysandMen
Twitter: @EqualityBoysMen

Lori DeBolt Interview along with Melissa McFadden, and live Q&A, with Chris Votey and Vernon Meigs
Lori is the Secretary for the Chicago chapter of the National Coalition for Men (NCFM). As part of NCFM National she is leading a women's group, Deborah & Jael's Warriors, which is fighting against False Accusations of Sexual Assault and Abuse. This support and action group meets regularly to share their pain, warn others, and works to change laws and negative stereotypes that destroy the lives of the men they love.
As a child of the 60s, Lori was acculturated to burn her bra, "bring home the bacon and cook it up too (Enjoli)", and look for any job other than a secretarial position. However, after having two sons and seeing the radical turn the feminists have taken, her whole world changed.
Lori has two adult sons born in the 90's who began their educational years with the "Girl Power" and "Zero Tolerance" movements. Her brother was institutionally alienated from his daughter in family court. A special man (privacy remains) has been mentally and physically abused by his wife. Her beloved co-parenting partner tragically lost his battle to suicide leaving the family devastated.
Now, she is fighting for her son who was falsely accused of sexual assault and is, as of this writing, waiting for his sentencing. Her son's accuser has victimized both fathers of her daughters – completely alienating one and now accusing the other of child abuse (it's been over a year since he's seen his daughter).
Today, Lori stands firmly with God, fighting against injustices that our men endure daily!
Lori spoke at the following event:
International Conference on Men's Issues
2020, online – False Accusations Against our Men: The Women Women Hurt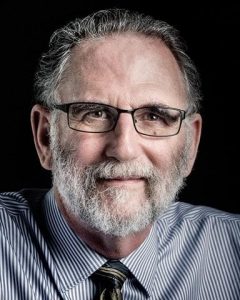 Paul Elam Live Q&A with Chris Votey and Vernon Meigs
Paul is one of the most widely recognized advocates for men and boys worldwide. Coming from a background in the mental health industry in the 1990s, he noticed several areas in which men were effectively discriminated against respective to women.  Primary among these was the problem of domestic violence and the exclusion from shelters and support services for male victims.
For the next two decades Paul worked within the system, trying to address this and other disparities in the treatment of men and boys. In advocating for solutions, he often found his efforts frustrated by feminist ideologues and ingrained misandry in the mental health professions.
In 2009, having concluded that working within the mental health system was untenable, he founded A Voice for Men (AVfM), now the undisputed flagship of the men's rights movement online. AVFM has been covered by worldwide media and has been subjected to repeated attacks by the same.
In 2014, Paul founded the International Conference on Men's Issues (ICMI), a series of conferences that launched under threats of death from feminist ideologues but that nonetheless expanded into an iconic event with a worldwide footprint. ICMI has since been hosted on three continents, gathering speakers, thought leaders and attendees from across the planet.
He launched An Ear for Men (AEfM) in 2015.
Paul has authored and co-authored several books on men's issues, including Men. Women. Relationships. Surviving the Plague of Modern Masculinity, Say Goodbye to Crazy, Red Pill Psychology and Go Your Own Way. Understanding MGTOW. His next effort, The Book of Zeta. Masculinity in the Age of Misandry, will be released in the autumn of 2020.
In recent years, Paul's work has turned back to the world of mental health. Through his website at PaulElam.com he provides mental health and life coaching services to men who have been adversely affected by issues unique to the lives of men and boys. This includes individual counselling and counselling groups through internet platforms.
Paul was a participant in two video series – Regarding Men (a weekly series with Professor Janice Fiamengo and Tom Golden, also speakers at this event, until Tom departed the initiative in August 2021) and You Can't Make This Shit Up! (an occasional series with Tom Golden).
Paul's videos posted before late April 2020, including Regarding Men, can be found on YouTube. After that he started posting his new videos on BitChute.
He was the first guest on the Justice for Men & Boys Gender Matters video series. The playlist of the series is here.
Paul was one of the organizers of ICMI20. He appeared at the following events:
International Conferences on Men's Issues  
2014 (Detroit) – Speech, introduced by Dr Warren Farrell
2016 (London) – Gynocentrism – The Root of Feminism
2017 (Gold Coast, Australia) – Conference Opening by Paul Elam and Robert Brockway
2018 (London) – The Men's Movement: Personal and Political – Paul Elam's Churchill Award, Presented by Mike Buchanan and Elizabeth Hobson
2019 (Chicago) – Three panel discussions – Building the Men's Rights Movement – Psychology's War on Men – Red Pill Cast
2020 (online) – My 2020 Vision for the Men's Rights Movement (keynote, interview with Elizabeth Hobson and Mike Buchanan)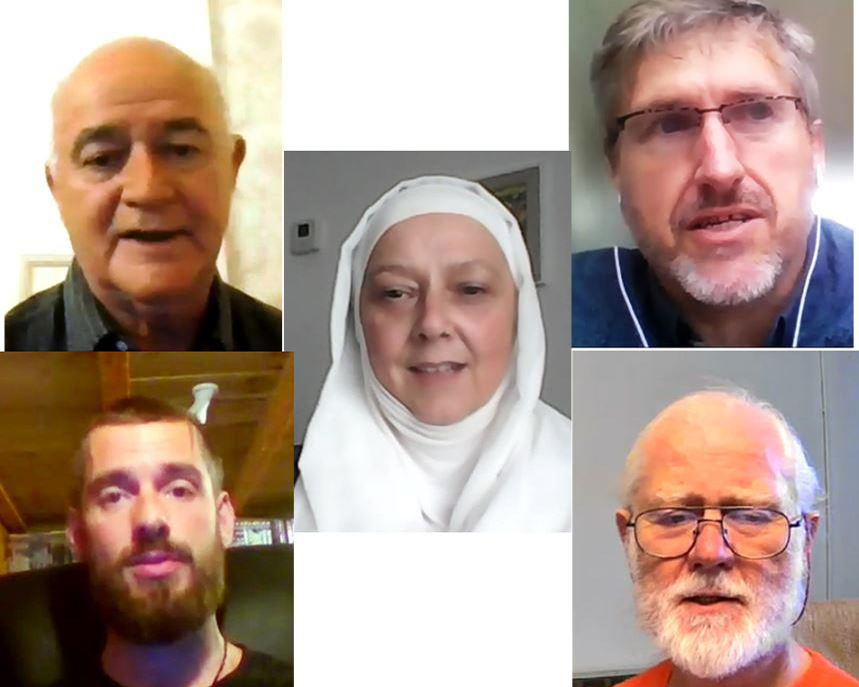 Gender Parity UK "Throwing pebbles in a pond. A year in the life of a campaigning group" Live Q&A with Mike Buchanan
Gender Parity UK was formed in May 2020 and has been meeting online, via Zoom every week since then. Some tasks are collaborative and others are undertaken by individuals who share them with group members. The aim is that the effectiveness of the individuals shall be more than it would be acting alone.
In the video you will hear from some members about some of the things they have been doing.  A better view of some of the things we've been up to can be seen on our website.
We engage with the political process doing things like:
Responding to consultations
Writing to MPs, etc.
Challenging journalists who write gender-based articles
Attending conferences etc and making 'men's issues' points.
Identifying myths
Making videos
If you'd like to get involved, you can contact Philipp Tanzer contact@united4men.org .  Sit in on one or two meetings and see if it's something you'd like to be active in.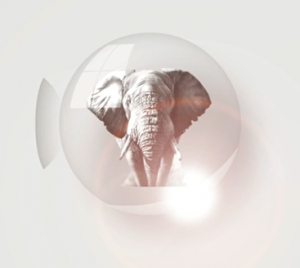 Glass Blind Spot "Public Procurement, Politics, Power & Control (Assessing The Impact of Gendered Violence Strategies)" Live Q&A with Elizabeth Hobson and Deborah Powney
Brian Blindspot has been championing human rights and equality of opportunity for over two decades. In 2015 he started the Glass Blind Spot Project as a way to document and highlight examples of the very obvious disconnect between many current mainstream equality narratives and basic legal and moral principles around equitable human rights for all.
"The gold standard for men's human rights video content in the UK". Elizabeth Hobson
His work has helped to expose examples of both 'blind spots' experienced by champions of social justice when it comes to matters of male inequalities, and the underhand tactics used to silence or smear people who dare speak about such matters.
"The most criminally undersubscribed channel on You Tube".  Karen Straughan
Recent acclaimed collections include: Why Dispatches Got So Many Complaints, Fact-Checking Laura Bates & Men Who Hate Women, Talking Sense Not Sensibility and Inequality Through the Prism of a Pandemic.
Watch the Glass Blind Spot documentary about ICMI19: Canaries in Chicago
Brian spoke at the following events:
Messages for Men (London)
2019 – Reasons to be Cheerful
International Conference on Men's Issues
2020, online – What Happens When Someone Calls the National Domestic Abuse Helpline?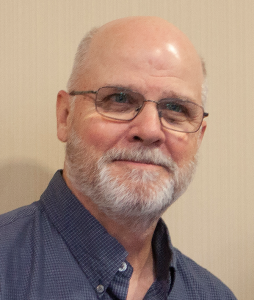 Tom Golden Interview and live Q&A with Chris Votey and Vernon Meigs
Tom is a therapist with 30+ years of experience working with men and boys, as well as women and girls. He maintains a practice in Gaithersburg, Maryland, as well as conducting consultations online.
Tom is well-known in the field of healing from loss, having travelled around the world to share his wisdom and having been named the "1999 International Grief Educator" by the Australian Centre for Grief Education.
Tom built the first interactive web site for bereaved people in 1995, webhealing.com. The page houses the internet's first memorial site A Place to Honor Grief.
He has also worked as the vice chairman of the Maryland Commission for Men's Health, he was featured in The Red Pill documentary.
He has written three books – The Way Men Heal, Helping Mothers Be Closer to their Sons and Swallowed by a Snake – the gift of the masculine side of Healing, all available on Amazon; and his work has been featured on CBS Evening News, ESPN, The NFL Channel, The New York Times, The Washington Post and many others.
His web site is Men Are Good, the same words he uses for his YouTube Channel. You can find him on Twitter @trgolden.
Until August 2021 Tom was a participant in two video series – Regarding Men (a weekly series with Paul Elam and Professor Janice Fiamengo, also speakers at this event) and You Can't Make This Shit Up! (an occasional series with Paul Elam).
He was the fourth guest on the Justice for Men & Boys Gender Matters video series. The playlist of the series is here.
Tom was one of the organizers at ICMI20. He appeared at the following events:
International Conferences on Men's Issues
2014, Detroit – Speech
2019, Chicago – What The Media Won't Tell You About Men… Panel discussions – Fatherlessness – Psychology's War on Men – The Red Pill Cast Q&A
2020 (online) – Do Males and Females Live in Different Worlds? The Four Things That Make Men's and Boys' Worlds Different (two talks for the price of one)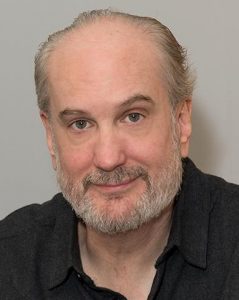 Tim Goldich Interview and live Q&A with Chris Votey and Vernon Meigs
Tim is an author who has devoted the last thirty years to researching, pondering, and writing a four-book series on gender issues. The first book – Loving Men, Respecting Women: The Future of Gender Politics — was published in 2011 and is available on Amazon. The second book — Equal Partners: The History of Gender Equality — is due out in 2021. He has also created a series of YouTube videos under the umbrella title of Man Against the Wall.
He is a board member of both the National Coalition For Men and of the ManKind Project and is president of the Chicago chapter of NCFM. His latest venture is the founding of a new internet-based organization called Gender Equalists: Transforming gender political space for unity, fairness and forgiveness. 
His YouTube channel is here.
Tim spoke at the following event:
International Conferences on Men's Issues
2019, Chicago – Rendering Feminism a Toothless Anachronism
2020, online – FemalePower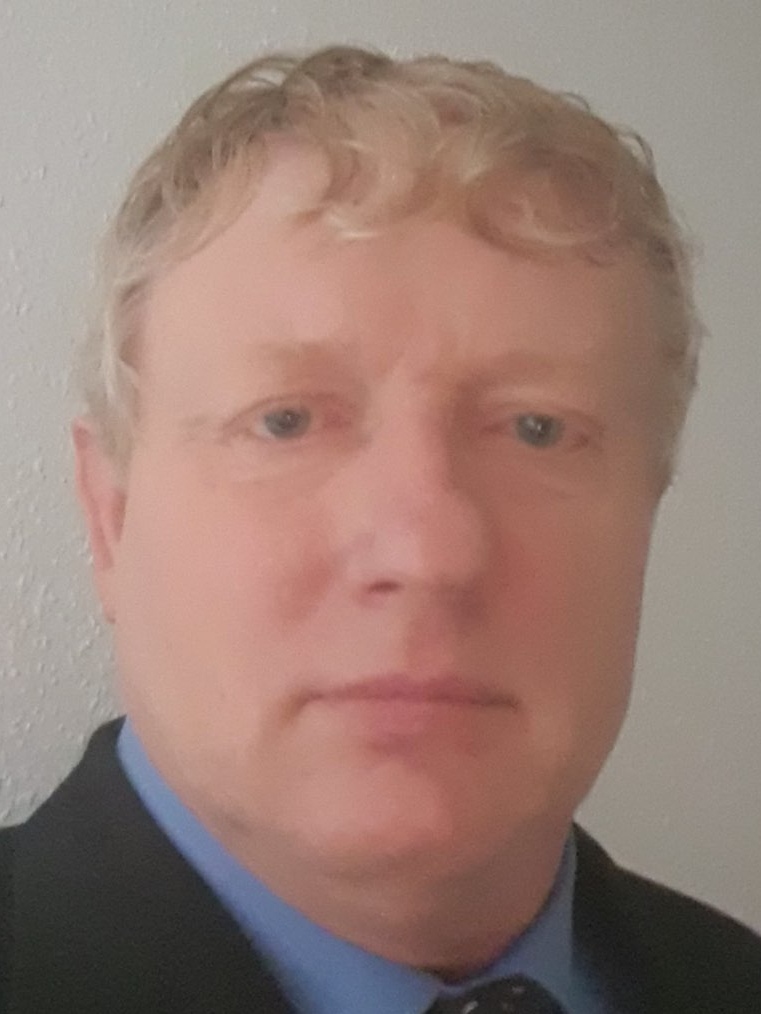 Stuart Graham Interview with William Collins and Elizabeth Hobson, live Q&A with Mike Buchanan
Stuart was a private family court service user for 16 years, and is an ex-lay legal advisor with charities, including having spoken for litigants in person in successful cases at the Court of Appeal. He authored two five-star rated books under the pseudonym Stuart Hontree that are critical analyses of the organisation and events witnessed in UK private law family courts. He holds a BSc in Psychology and MSc in Attachment Studies and is a research expert specialising in applying neuroscience-led attachment principles to assessing and resolving parental alienation.
Stuart has undertaken extensive Continued Professional Development with accredited experts in private law court evaluations. He satisfies Standards for Experts and has been instructed as an expert witness in intractable cases in UK family courts. He has supported reunifications of severely alienated children with their targeted parents and applied the reunification protocols successfully as an expert. He is currently undertaking a PhD on how forensic clinical assistance can be better applied for families via the private law, family court system.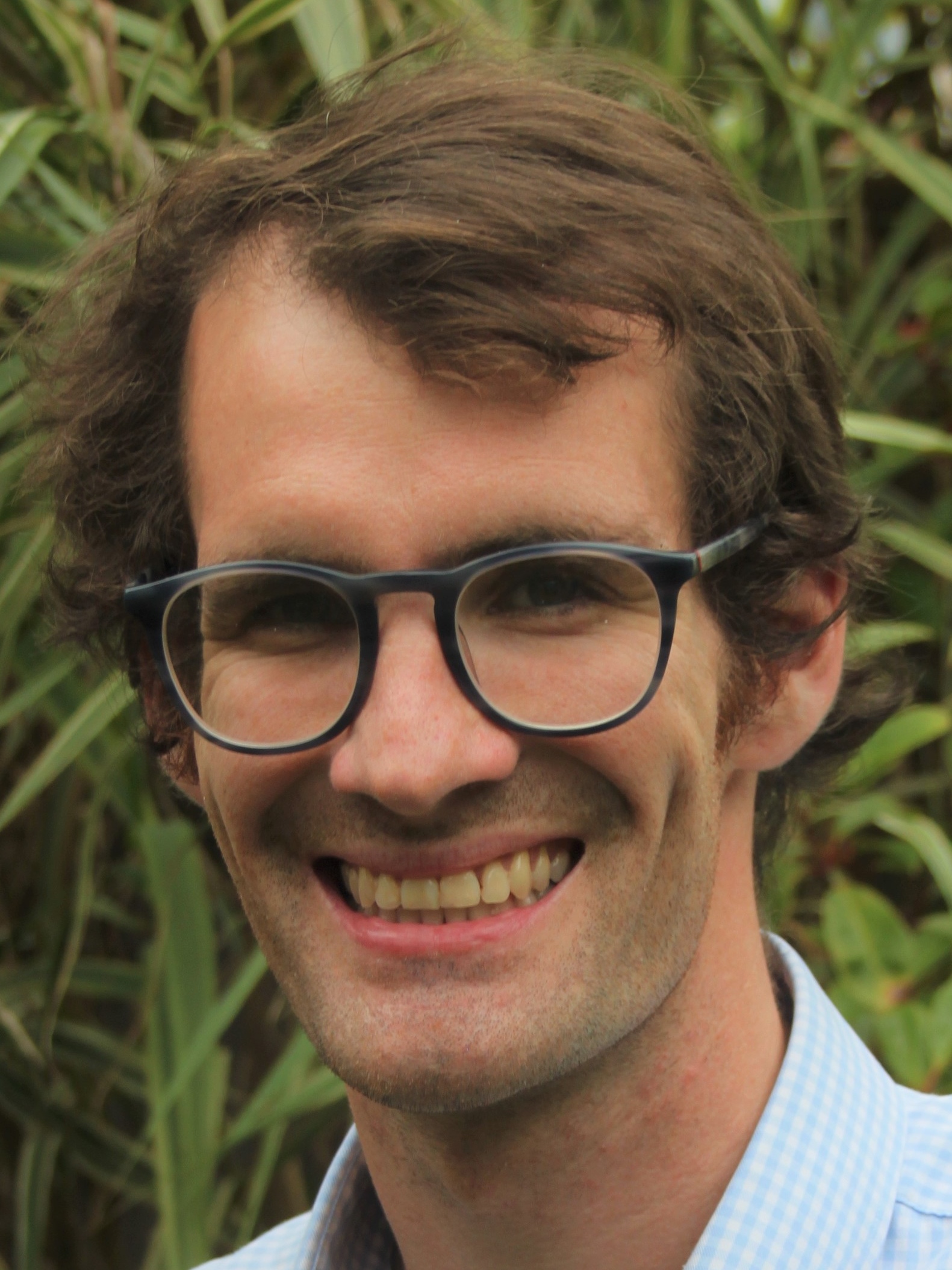 Christian Hacking "What the heck can men be doing about abortion?", live Q&A with Mike Buchanan
Christian Hacking is the parliamentary liaison officer for the Centre for Bio-Ethical Reform UK, an organisation set up to educate the British public on the humanity and value of unborn children and the reality of abortion. By employing tried and tested principles of social reform history CBR UK are the only UK pro life group with a clear and accessible public strategy for the abolition of abortion. His talk will examine the scientific basis for the humanity of unborn children, describe what really happens to them in every "safe" abortion procedure, and finally show the clear role men must play to end this shedding of innocent blood in the UK for good.
CBRUK published the video How to end Abortion.
Christian has appeared on BBC Radio 4, BBC Three Counties Radio and LBC. He is married to Esther and has three wonderful children. When he is not found campaigning to end abortion he can be found brewing beer, replacing i-phone screens or identifying mushrooms badly.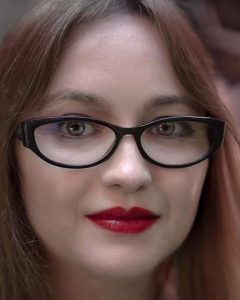 Elizabeth Hobson "Women's violence and why they get away with it", live Q&A with Hannah Wallen, hosted by Chris Votey and Vernon Meigs
Justice for Men & Boys (and the women who love them) – J4MB – a British political party, thanks Tom Caulfield, its Technical Director, for the above picture, one of a large number taken in the Patriarchy Council HQ in London in 2019.
In May 2018 J4MB was delighted to announce Elizabeth's appointment as Director of Communications. She was already a well-known and highly respected Men's Rights Activist.
In May 2020 she was appointed the party leader. In March 2021 she resigned, after recognizing that the demands of a new full-time job made it impossible to devote the time and energy she wanted to her J4MB role. Mike Buchanan re-assumed the role of party leader.
She is the mother of two boys. She calls herself an anti-feminist Gender Equality Activist, and she's worked with Trigger Warning, The Liberty Belles and Ladies for Philip Davies, as well as being a key member of the organising team for the highly successful March for Men / Messages for Men conferences in London in 2017, 2018 and 2019. Video playlists for the conferences are here. She is now solely responsible for the conferences.
Her areas of particular interest include the family and fathers' rights, domestic abuse, MGM, feminism and freedom. Elizabeth wants to end the Sex War – artificially constructed by feminists – and pursue a more just society based on classical liberal values such as liberty, equality and meritocracy.
She co-hosts the J4MB Gender Matters series, along with Mike Buchanan, the J4MB party leader. Guests to date have included Paul Elam, Professor Janice Fiamengo, Professor Gerard Casey, Tom Golden and Dr Warren Farrell (twice), all of whom spoke at ICMI20. The video playlist of the series is here.
The J4MB YouTube channel is here, the conference playlists here.
Elizabeth's personal YouTube channel is here. She was one of the organizers of ICMI20.
She appeared at the following events:
International Conferences on Men's Issues  
2018 (London) –  Activating the Non-Feminist Sector The Men's Movement: Personal and Political – Paul Elam's Churchill Award, presented by Elizabeth Hobson and Mike Buchanan
2020 (online) – The Power of Stories
She hosted the following event, in addition to co-hosting the Messages 4 Men conferences in London (2017-19). She is solely responsible for organizing future Messages 4 Men conferences.
Domestic Violence is a Men's Issue, Too (National Conference on Men's Issues, 2020)
The links between domestic abuse and other men's issues
elizabeth@j4mb.org.uk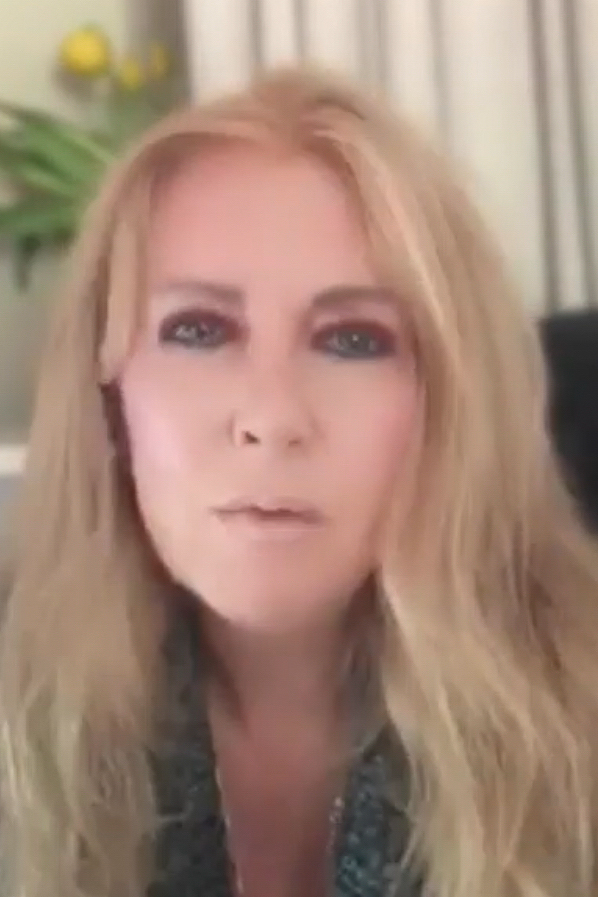 Jan James "Parental Alienation – The Battle for Truth", interview and live Q&A with Mike Buchanan
Jan heads up Good Egg Safety CIC, a multi-award winning non-profit, Community Interest Company specialising in evidence-based behavioural change campaigns – working closely with UK and Scottish Governments and local authorities throughout Great Britain.
Child protection features strongly in all its work and the organisation extended its remit in 2019 to address the long-term psychological harm to children caused through 'parental alienation' – the deliberate severance of the parent-child attachment bond with a safe parent. Research into the issue evidenced repeated breaches of official court orders and suicide ideation / mental health issues among victim parents from a robust UK sample exceeding 1500. This was analysed independently by a lead academic (Professor) and Child Psychologist (expert witness).
Further research conducted in partnership with a former MSYP in the Scottish Youth Parliament among Scottish youth (12-24years) uncovered further alarming findings directly from young people whose human rights to family life (UNCRC Article 12) had been systematically breached. A quarter of respondents stating they 'had to tell a parent they didn't love them, in order to keep their other parent happy'.
Good Egg is working in partnership with leading experts from multi-disciplines across the world, to raise awareness of this urgent child protection and domestic abuse issue.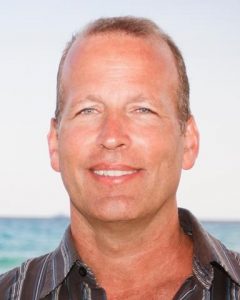 Ken Jolivet "Countering Modern Societies' Pernicious Attack on Masculinity with Brilliant Bob's Kids' Books for Boys: a Seven Book Series of Illustrated Children's Books for Boys", live Q&A with Mike Buchanan
Ken, an American, is the author of six books on relationships between men and women. His (2019) book Society Kills Men: Feminism Loses When Half are Held Back was very positively reviewed by Dr. Warren Farrell (The Boy Crisis) and also received a rave review (as did his books Love, Marriage & Divorce: Through Pain, We Emerge and What Men Want Women to Know: 100 Revelations) from the Director of PR, Steven Svoboda (2020), at the National Coalition For Men.
Ken published (February 2021) a seven book series of illustrated kids' books for boys (aged 2 to 10) that celebrate masculinity in males. Meet Brilliant Bob and his three best friends, Dazzling Dave, Genuine George and Superboy Sam as they learn through everyday adventures. The intent of the series is to get boys to read material they will enjoy whilst improving boys' self-esteem, male identities and overall wellbeing: to help make them proud of their maleness.
Quillette recently published (May 21) an article The Gathering Resistance to the Stigmitisation of Masculinity featuring Ken's books (here). Lotuseaters.com also published an article (June 2021) that highlighted Ken's kids' books for boys (here). Regarding Men interviewed Ken about his books (April 2021), titled Brilliant Bob: Stories for Kids Celebrating Masculinity, (here).
Ken was raised in the US but spent most of his adult life in Europe. He's travelled to dozens of countries and has lived in Brazil, England, Germany, Italy, Turkey, Spain and the UK. He was married for 21 years and is the father of two grown sons, and a stepdaughter (from his current marriage). He has four academic degrees: a BSc, an MSc, a Masters in Real Estate, and the equivalent of an MA in International Relations (US Air Force).
Divorced at 43 and retired at 44 with a military pension, Ken travelled for 10 years to live, learn and experience the world. He remarried at 54, to a beautiful Persian lady. They split their time living in England and Spain.
You can contact Ken and find all his work on his websites at Brilliant Bob and Society Kills Men.
Ken spoke at the following events:
Messages 4 Men (London)
2019 – Society Kills Men
International Conference on Men's Issues
2020, online – Modern Rape Laws Increase Women's Sexual Power, Further Punitive Misandry!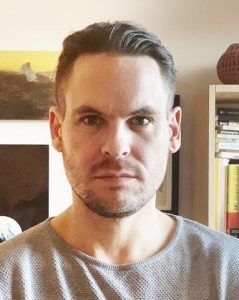 Richard Joy Interview and live Q&A with MIke Buchanan and Elizabeth Hobson, live Q&A with Mike Buchanan
Richard is an author, speaker and men's group facilitator who founded and runs the organisation Awakened Man. At a time when paths of growth and 'initiation' are all but obsolete, which has led to a generation of males without personal, cultural and spiritual guidance, he seeks to aid in the rebuilding of men.
Richard's work draws highly from the traditions within men's work and his personal experience. After growing up in a single-parent household and losing his brother to drug addiction, he dealt with that pain by entering the world of woke academia, at one point buying into the feminist dogma of 'toxic masculinity' and political correctness as a lost and impressionable young man.
However, after deeply challenging time in life, his presuppositions were confronted, leading to a transformational experience. After this, he rebuilt his life, finding a deep sense of meaning in finding himself as a man and walking a path of initiation.
This led to the foundation of Awakened Man, an organisation that runs men's groups, offers 1-on-1 mentoring and hosts a media channel focusing on spiritual and personal development, initiation processes and countering the politically correct drive to lie about men and masculinity.
This is all done in the fundamental realisation that strong, healthy males lead to strong healthy societies. Henceforth, by building the man, you empower the family, the community and the society at large.
You can view the Awakened Man media channel here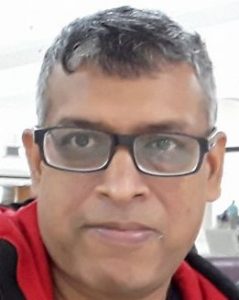 Pandurang Katti 
"Katti" was one of the early experts on men's issues in India and he was a co-founder of Save Indian Family Foundation (SIFF). He has an Engineering Degree in Computer Science from the Indian Institute of Technology, Bombay, and a Masters degree from a  premier Business School, Indian Institute of Management, Kolkata. He has worked in the Tech industry in India, UK, USA and Canada. He is in the senior management of a multinational Tech firm. He has been an active participant in past ICMIs, and has attended four ICMIs.
Katti has mentored hundreds of men's rights activists in India over the past 17 years. He worked to develop media and positioning strategies for the early men's movement in India. He has been invited by India's parliament and Government law commissions several times for his suggestions on various laws related to domestic violence and sexual harassment in the workplace. His personal court case in 2005 at the Top Court of Bangalore is often cited as a a landmark case about misuse of domestic violence laws in India.
Katti appeared at the following event:
International Conferences on Men's Issues  
2020, online – Men's Activism in India – Insights and Experiences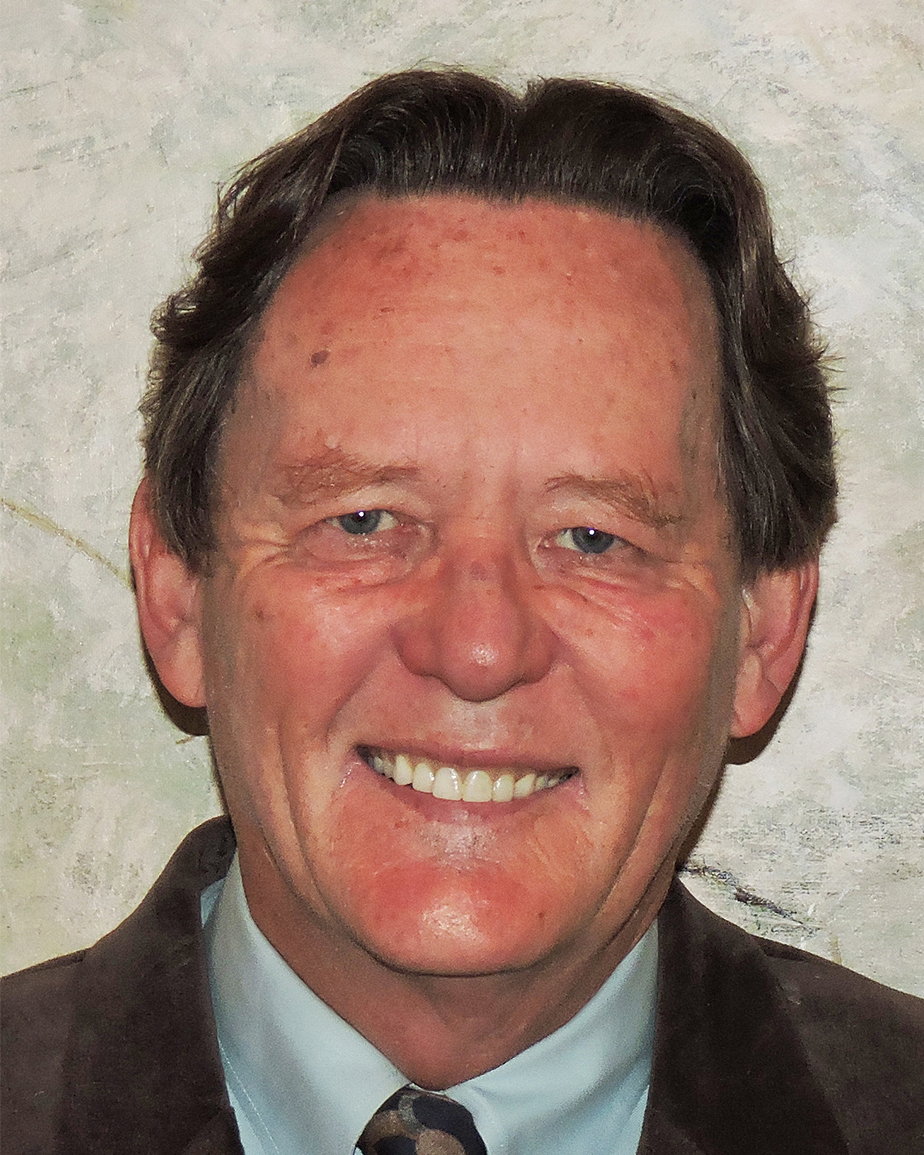 Sean Kullman "The Boys' and Men's Well-being Index", live Q&A with Chris Votey and Vernon Meigs
Sean is the President of the non-profit organization Global Initiative for Boys and Men. He is an educator, writer, researcher, fund-raiser, and community engagement organizer. His interest in boys' and men's representation in media, academic, and policy action comes from his many years of teaching in the public and private sectors and research into gender reporting and public policy.
His work includes opinion pieces in the New York Times and many other articles relate to the well-being of boys and men in education, physical and emotional health, parental rights, careers, and the need for a recognized male narrative in the public discourse, particularly in government, academia, and media.
Philip spoke at the following events:
International Conferences on Men's Issues
2019, Chicago – Progress and Promise / Intimate Partner Violence – Men in Need: The State of Services for Men (panel discussion)
2020, online (with Philip W Cook) – New Global Initiative For Boys and Men – what's in it for you?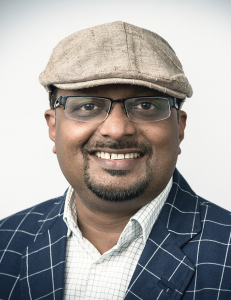 Anil Kumar
Anil was a co-founder of the Save Indian Family Foundation, an Indian Men's Rights Organisation. He started at a time when there were only 70 men's activists in an online forum in 2004. In the next couple of years, he played a big role in the rapid growth of the men's movement in India. He also contributed to development of the men's rights philosophy with local contexts and its positioning in media.
In the last couple of years, his team has started fielding candidates in state assembly elections in India. Indian media has published more than 10,000 articles about the activities and demands of Anil and his close associates . The government of India has now stopped mandatory arrests in cases of domestic violence, however the domestic violence laws still exclude protection for men.
Anil has a background in the tech industry and he loves traveling in his free time. He has been an attendee or a speaker at all five of the previous ICMIs. He has also organised several conferences on men's human rights in India.
Anil appeared at the following events:
International Conferences on Men's Issues
2016, London – Successful organizational models in India
2018, London – Focusing on Innovation for Growth of Organizations for the MRM
2020, online – Creating International-Level Centres for Men's Communities and Education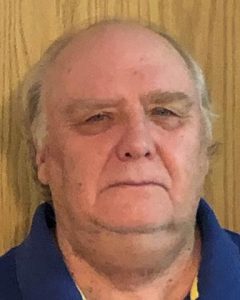 Don Lofendale Interview about abortion with Mike Buchanan and Elizabeth Hobson, live Q&A with Chris Votey and Vernon Meigs
Don, 67, is a retired Canadian lawyer. He worked in a civil branch of a provincial Justice Department for 32 years. Civil branches of Justice Departments are a government's  inhouse law firm providing a variety of legal services. Don's main area of practice was privacy law. He was part of a group that won a Service Excellence Award for Innovation.
Don received a BA in Psychology in 1975 and then a law degree, his LLB, in 1981, with a Call to the Bar in 1982.
He entered university immediately after high school in 1971 and during the 1971-72 academic year was introduced to feminism, resulting in a lifelong interest in equality  between the sexes.
Don appeared at the following event:
2020, online – Classic Rights: A Legal Theory for Gender Equality (interview with Mike Buchanan)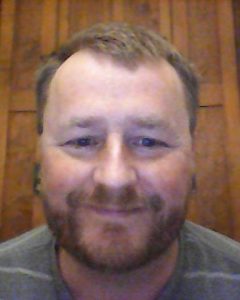 Rod Lonsdale "Shouting from the Corner" Live Q&A with Mike Buchanan
The video will consist of interviews and clips of a number of MRAs speaking and campaigning at Speakers' Corner, London. Rod is a very regular speaker and campaigner there.
He came to London in 1992 to flee the confusion and loss of a chaotic childhood in New Zealand. There are autistic spectrum disorders and mild epilepsy in his family, alongside a long history of family dysfunction on both sides.
His mother left the family home when he was six. He has three sisters. They all spent some time in a children's home. They were in the 'care' of a criminally devious female sociopath when Rod was 12. She had four younger emotionally distressed daughters. They had speech impediments, wet their beds etc.
Rod has suffered a lot of practical problems managing his adult life due to the emotional impact of the extremities of the environments he was raised in. He normally finds it traumatic having to deal with feminist women in his day-to-day life. His early career was destroyed by a gang of radical feminist young women.
His life partner over the past 24 years has been another man, who had a similar start in life.
In 2011 Rod made a call for an anti-feminist men's group in London, and meetings started. There were at the time only a small number of active online/offline men's rights advocates and activists (MRAs) in London. For the past five years he has been one of a group of MRAs been speaking out forthrightly against feminism at Speakers' Corner in London.
Rod appeared at the following event:
2020, online – The World's Oldest Sport – Gynocentrism and the Annihilation and Enslavement of the Male Soul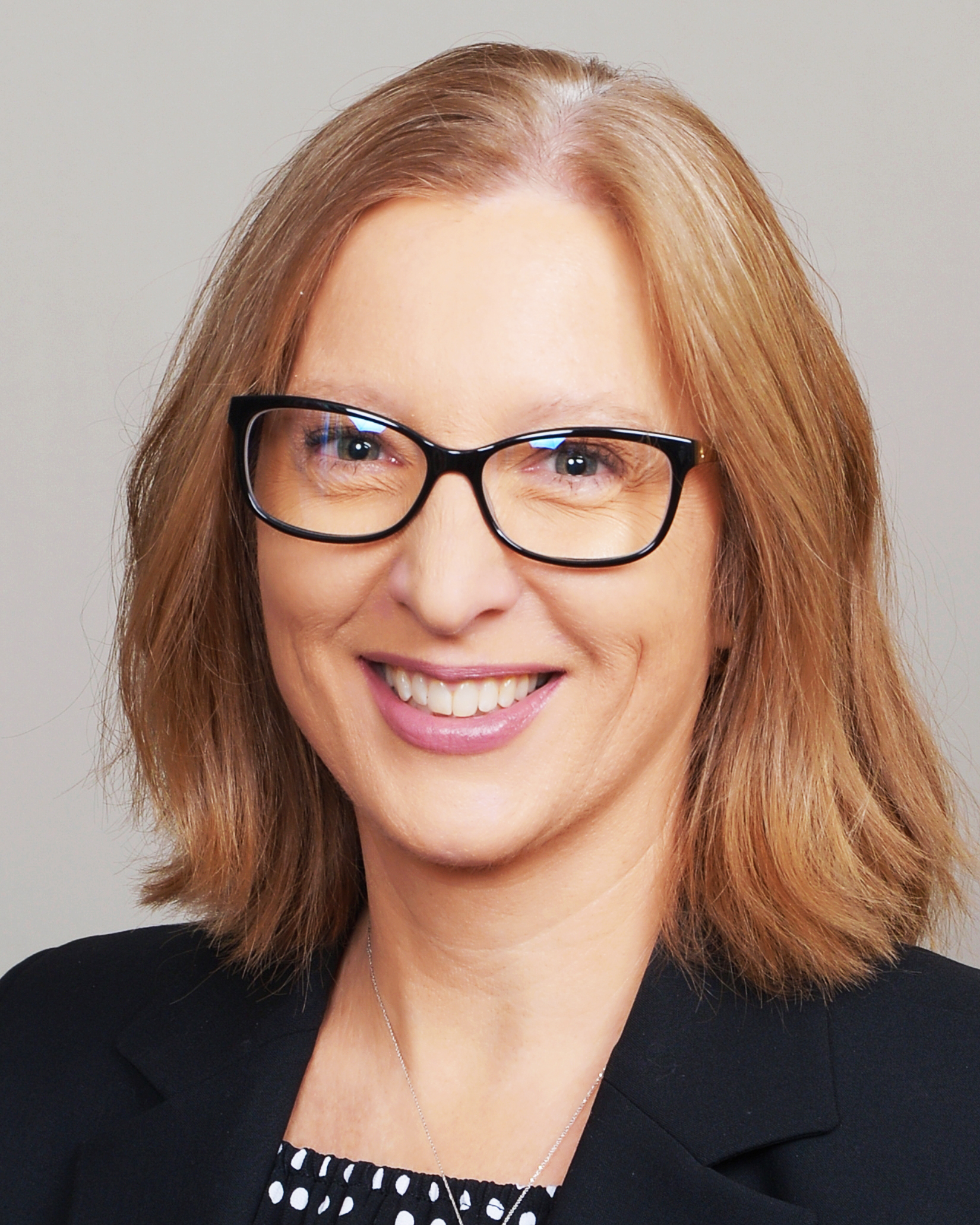 Melissa McFadden Interview along with Lori DeBolt, live Q&A, with Chris Votey and Vernon Meigs
Melissa is the Founder and President of Reset Missouri, a nonprofit organization that provides transitional housing to men who are returning from prison with the added burden of the sex offense registry. Her passionate devotion to Reset Missouri comes directly as a result of her oldest child being falsely accused of rape, wrongly convicted of multiple crimes, and now serving 15 years in prison.
Melissa has a decades-long career as a Licensed Clinical Social Worker and is committed to serving the most vulnerable populations. She is also committed to being a voice for the voiceless. Melissa published and authored a chapter for her anthology, Destructive Lies: True Stories of Them, Too.
Her background includes co-founding a small, in-home counseling organization, Rainbow Counseling, running a private practice, serving as a Drug Free Workplace Care Manager, and clinical manager of a federal Employee Assistance Program.
Following the derailment of her son's promising young life, Melissa returned to school to earn a Masters of Nonprofit Administration from Lindenwood University, St. Louis. Her previous education includes a BA in Social Work from University of Pittsburgh and MSW from the George Warren Brown School of Social Work at Washington University, St. Louis.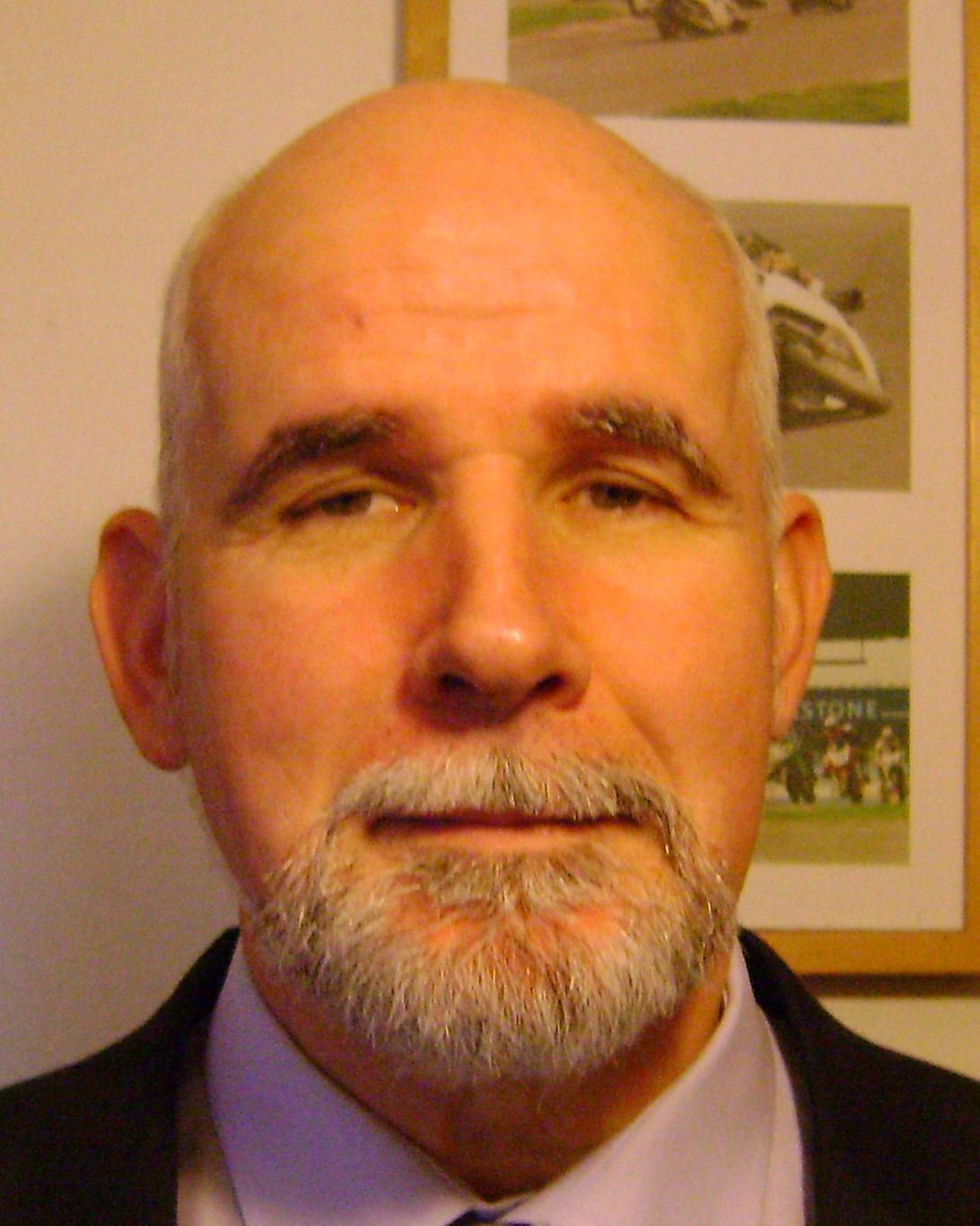 Vincent McGovern Interview with Mike Buchanan and William Collins, live Q&A with Mike Buchanan
A leading voice for fathers and shared parenting in the UK, Vincent has unparalleled experience attacking the institutional malpractice surrounding the family courts. He was the author of The War on Dads and Children: how to fight it, and win!
An Irish biker who travels countries with either his fiancée or his dog as pillion, he has had five Ombudsman Investigations in his favour including three Parliamentary ones, two of which were Parliamentary Ombudsman investigations into Cafcass, Children and family court advisory support service.
Vincent twice addressed the European Parliament Petitions Commission on its motion in 2014, Systemic Failings in the UK Family Court System. This was the first time that a member state was investigated as children's matters are deemed 'of national interest only.'
Vincent is also Chair of the Central and North London branches of the shared parenting charity, Families Need Fathers, and in this capacity has assisted over 900 attendees per year.
A barrister and a former legal advisor to the All Children Parliamentary Group have deemed him dangerous.
Families Need Fathers — The Centre for Social Justice
As Chair of CLB Vincent and committee organised two seminars in 2017/18. 2017 was about Parental Alienation, two groups protested handing out leaflets claiming that the organisers advised fathers to 'kidnap their children, and if the mothers objected, to kill them also.'
Open Letter to CAFCASS and NSPCC re Families Need Fathers
womenagainstrape.net › content › open-letter-cafcass-and-nspcc-re-fa…
Vincent is also the guest domestic violence expert at Surrey University Law Faculty.
He spoke at the following events:
Messages 4 Men (London)
2018 – Speech
International Conference on Men's Issues
2020, online – The War on Dads and Children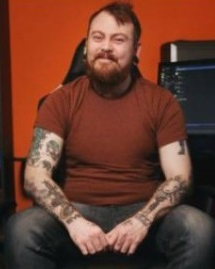 Markus Meechan (Count Dankula) "Feminist indoctrination of children." Discussion with Carl Benjamin (Sargon of Akkad) and Elizabeth Hobson.
Markus Meechan, AKA "Count Dankula", was once a little-known Scottish bloke with a silly sense of humour and a tiny YouTube channel. That all changed one day when he decided to play a prank on his girlfriend and train her pug, Buddha, to "be a Nazi". When the video of his dog training regime unexpectedly went viral, the UK press and police came knocking. After being convicted of making a "grossly offensive" communication online, Markus has become a globally recognized figurehead of the free speech movement, and a certified "enemy of the people" to intersectional SJWs everywhere.
Markus appeared at the following event:
International Conference on Men's Issues
2019, Chicago – On Free Speech
Vernon Meigs "Defending Peter Pan – An Introduction To Your Puer Archetype", live Q&A with Chris Votey
Vernon, also known as 'V for Vernon' online, is an American who offers individualism as the key to resolving men's issues, esteeming men and boys, and diagnosing and combating gynocentrism in history, culture, and mainstream thought. Vernon defines gynocentrism as the call to male altruism, in which men are expected to be broken or terminated emotionally and physically for the sake of women. He sees this situation as neither a natural state of mankind nor as necessary for human survival biologically and culturally, and advocates that men own their self-interest and craft their own path in a society that wishes them the opposite. He advocates for recapturing the spark of boyish youth for men to lift themselves up and enjoy life on their own terms, in response to a world that wants to see that aspect of men crushed – a subject he will speak of in his talk.
Vernon balances a lot of interests – he is a programmer and an aspiring musician, artist and writer. He runs the blog V for Vernon, and started making videos on his take on men's issues as well as interviews with people that strike his interest (some of them with Elizabeth Hobson as co-interviewer). He is an enthusiast of multimedia, card games, and hobbies that inspire creativity. Through his varied endeavors he hopes to be an example of a man with his youthful qualities intact and unabashed.
Vernon is one of the organizers of this conference, and is supporting Chris Votey in organizing Niorth American in-person ICMIs from ICMI22 onwards.
Vernon spoke at the following event:
International Conference on Men's Issues
2020, online – In Praise of the Self-Interested, Competitive Male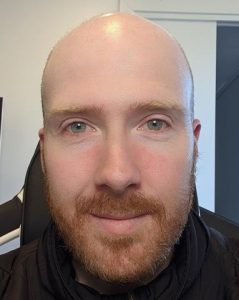 Sydney MGTOW Presentation, live Q&A with Robert Brockway and Natalie Powell
Sydney grew up in rural New South Wales before moving to Sydney and starting a life there. His marriage broke down in 2017 and he stumbled across the manosphere. After six months of growing frustrations at increasingly obvious double standards he started on YouTube as an outlet to vent. His first video was entitled "Respect Is Earned, Not Owed". At 10,000 subscribers he was demonetised in one of YouTube's adpocalypses thanks to the Southern Poverty Law Centre but is still creating content.
He has mentored men to rebuild relationships with their estranged kids, helped men to develop a divorce game plan to minimise collateral damage, and saved countless men from suicide, depression and nihilism. His content entertains and educates people on human nature, institutionalised radical feminism, mainstream media and radical university indoctrination, while stressing the importance of putting one's self first.
He has made it his mission to arm everyone he can reach with the tools to take responsibility for their own happiness while simultaneously living prosperous and fulfilling lives of purpose and opportunity.
He is optimistic for the future of men in the long term, and sees big cracks forming in the toxic feminist establishment that attacks anyone in its tracks in its ultimate quest for totalitarian political, economic and academic power, and control of all curricula from cradle to grave for the purposes of indoctrination of the masses, with the end goal being the elimination of all dissent.
Fortunately for everyone else, the cats are already out of the bag and pissing on their carpet.
Sydney spoke at the following event:
International Conference on Men's Issues
2020, online – Life Is A Ballot Box. Vote In Your Own Best Interests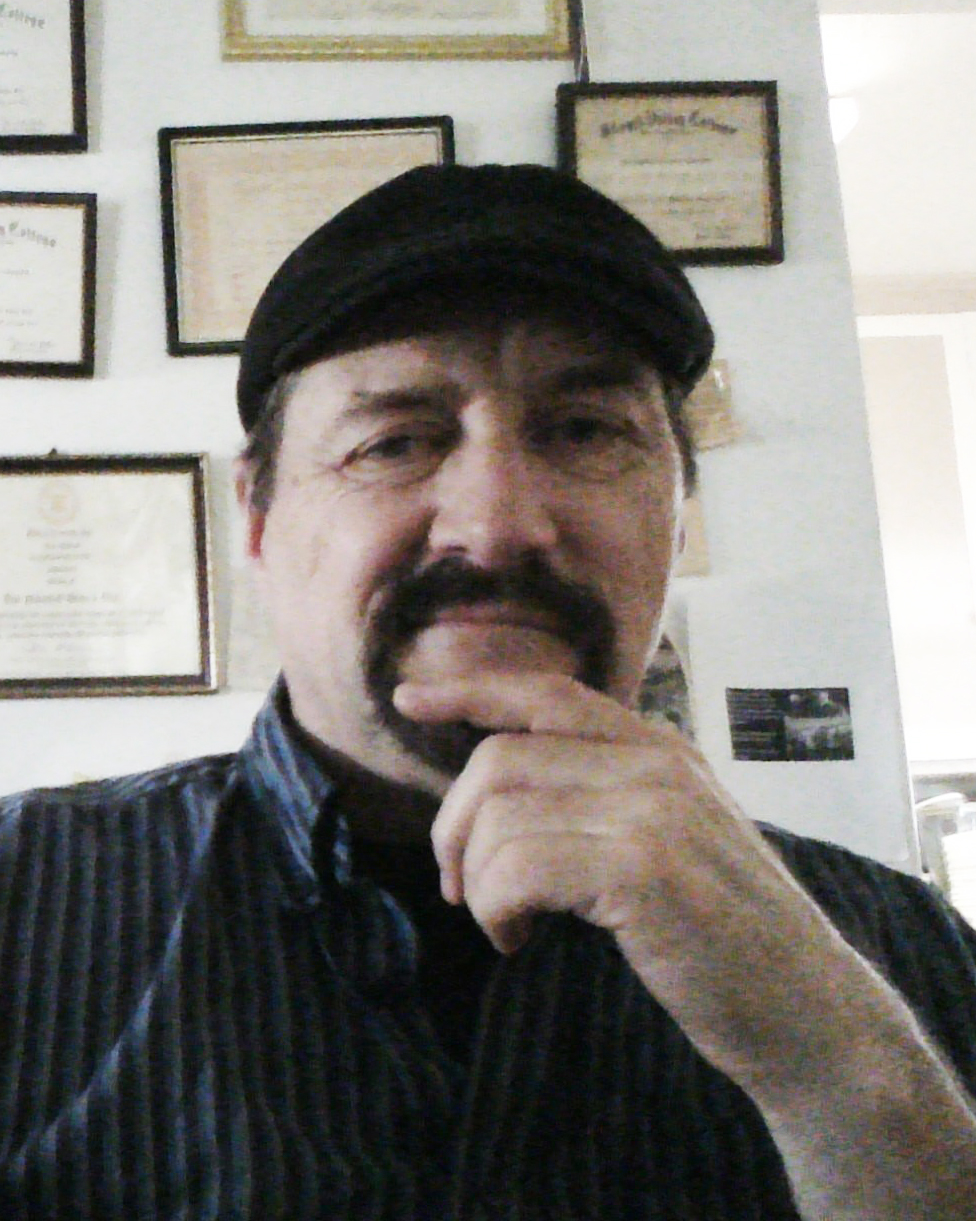 Alan Lee Millard Interview and live Q&A with Chris Votey and Vernon Meigs
Alan is an American and has been a men's equality advocate since the early 1980s. He began writing his first book, Equality: A Man's Claim, in 1983 and thereafter has continually affiliated with men's rights organizations and contributed many articles (e.g. A Flaw From Within Few Consciously Realize Exists, Chivalry is a Flaw From Within that has Given Rise to Feminism as well as radio, internet and television broadcasts.
His Facebook group is Men's Equality. His work includes research conducted through graduate and doctoral coursework and knowledge acquired through independent studies and colleague associations. He targets underlying concepts that go unnoticed and/or condemned due to feminism's misandry and traditional cultural bias favoring women.
He has taught different subjects (e.g. organizational behavior) at several colleges and universities, including Weber State University where he was employed from 2002 to 2014 as an English / writing professor and essay evaluator at the testing centre.
Entering upper education, Millard encountered a curriculum sculpted to a misandrous political agenda, with many PhDs less intelligent than many without formal education beyond high school. Ironically, students were often punished for critical thinking.
He works and has worked with other men's groups and individuals including the American organization Fathers 4 Justice during his time leading the group Men and Fathers for Justice. He has received many commendations for his work, including book reviews from national men's organizations (e.g. NCFM).
He's authored three men's equality books. His most recent, A Flaw From Within, is based on the premise of cultural female bias (chivalry / traditional misandry) that gave way to feminism (modern misandry) and created a hybrid combining the two. Men are groomed from boyhood to serve women as part of defining their 'manhood', leading to embedded female sex biases and a long-time higher female status (e.g. women "placed on a pedestal") and female privileges (e.g. "women's prerogative," "ladies first") leading to the extreme misandrous conditions we face today. A true patriarchy does not exist, as men are held accountable as mere figureheads bound to serve women.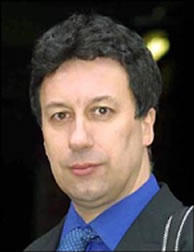 Steve Moxon "Misogyny has no scientific basis of any kind: the evidence is of PHILology – and misandry", live Q&A with Mike Buchanan
Steve is an English independent (non-affiliated) cross-disciplinary researcher/writer of science review papers (and the book, Sex Differences Explained) outlining original theory on the biological roots of human sociality / behaviour / psychology, focusing on sex-difference / dichotomy.
Regularly journal-published for the past decade, he's tackled many topics: the basis of the sexual divide, pair-bonding, partner violence, the dominance hierarchy, competitiveness, the stress response mechanism, the origin of the sexual divide, why culture is biology, and why 'the oppressed' are males who are 'different'. Throughout is a necessary bottom-up approach, excluding all ideology as anti-science: feminism, and 'identity politics' ('PC') generally.
Known initially for his science-cum-polemic book The Woman Racket (2008), he points out the problem isn't some recent 'gynocentrism'. After all, feminism is not concern for women: it's hatred towards men — the core of the Left's backlash against 'the workers' for declining to 'rise up'. Preferencing the female has a deep evolutionary history, stemming from the female being the limiting factor in reproduction, obliging the male to take on the 'genetic filter' function to deal with accumulated gene-replication error by mutually competing for rank as a measure of genetic quality, then for females to select only 'good genes'. Hence male disadvantage and being 'policed' to control sexual access to females. In-built anti-male prejudice has been amplified to pathological levels by the new political hatred.
Steve appeared at the following events:
Messages 4 Men (London)
2017 – Domestic Violence is Overwhelmingly Perpetrated by Women
International Conference on Men's Issues
2020, online – Why Partner Violence is Usual Female Behaviour but Aberrational for Males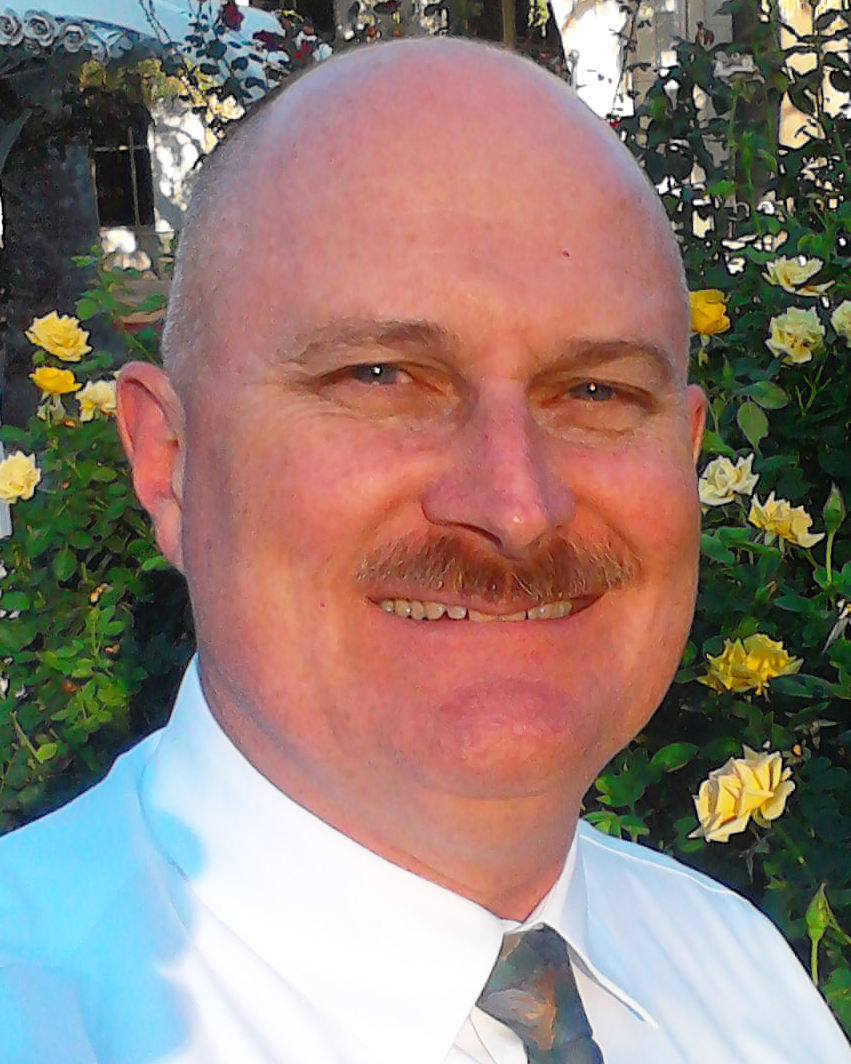 Eric Nelson "Challenging the Empirical Legitimacy of Domestic Violence 'Experts' in Criminal, Civil, and Family Law Cases", live Q&A with Chris Votey and Vernon Meigs
Eric Nelson earned a Ph.D. in Criminology and Criminal Justice from the University of California, Davis. He has three master's degrees, in: Forensic Science, Sociology, and Marital & Family Therapy. He has a B.A. in Psychology and an A.S. in Administration of Justice.
Eric is a former Marine Corps counter-intelligence Gunnery Sergeant. He is also a former police officer specializing in the investigation of domestic violence, sexual assault, and child abuse. Later, as an academic, Eric created a six-step domestic violence investigation protocol which triples rates of prosecution and doubles rates of conviction. This was published in the FBI's Law Enforcement Bulletin as a best practice for use by police.
Eric has more than a dozen peer reviewed publications across six academic disciplines including psychology, criminology, criminal justice, forensics, military intelligence, and indexing. He is the author of five books. Each examines a taboo topic that mainstream academia avoids discussing. He is a peer reviewer for a dozen scholarly journals and works in higher education administration.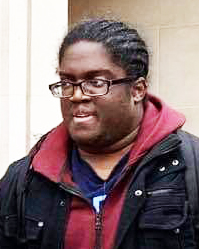 Richard Orrett "The Truth about Incels", discussion with Elizabeth Hobson and William Costello, live Q&A with Mike Buchanan
Richard is a man on a mission. He has advocated on behalf of disabled people and advocates on behalf of incels. He says, "Incels just share memes and came up with the slang that normies say everyday. They just don't get the credit for it." He has appeared on many platforms to explain his perspective as a member of one of the most misunderstood and demonised communities there are.
He has presented at men's issues conferences and has a new podcast project that will be revealed soon. He's contributed in a significant way to discussions at The Battle of Ideas and previous International Conference on Men's Issues events. "Incels are the most bullied group on the internet" in Richard's view, so it's brave of him to advocate on behalf of this identity. And just for the record, he can't hate women – his best friend is one!
Richard appeared at the following event:
Messages 4 Men (London)
2019 – Presentation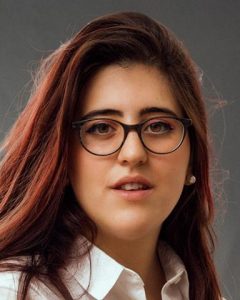 Valentina Ortiz "Spain: A feminist testing ground", live Q&A with Mike Buchanan
Valentina, 25, born in Argentina and currently living in Spain, is the current spokeswoman and communications and social media director of the Asociación Hombres Maltratados, a Spanish association for abused and falsely accused men.
Valentina created her YouTube channel La Entropía de Valen at the age of 19 with the intention of sharing her opinions on topics that she considered unpopular. This is how Valentina began to get involved in the men's rights movement and began her critique of feminism. Over time, Valentina specialized in gender issues, becoming actively involved in men's rights activism and dedicating her YouTube channel entirely to this. After five years, Valentina is one of the few voices in Spain for male issues, who also identifies herself as an MRA.
Her YouTube channel currently has 237,000+ subscribers, she has 90,000+ followers on TikTok, 23,000+ on Twitter, and 16,000+ on Instagram. She's been running a segment on national television at El Toro TV where she has had the opportunity to make these issues visible. She now has published more than 200 videos related to the defence of men's rights, written various articles, and is currently serving as an ambassador for the #PorCaroAlFinDelMundo case, a case of international parental child abduction.
Valentina spoke at the following event:
International Conference on Men's Issues
2020, online – The practical implication of feminist discourse to the detriment of men in Spain and in the world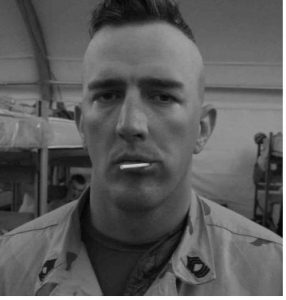 Terrence Popp Presentation, live Q&A with Chris Votey and Vernon Meigs
Terrence was born in Paterson, New Jersey, in 1968. He's a retired First Sergeant from the United States Army. He served from 1986 to 2018 with 12 years assigned to the Michigan National Guard. The character of his service was that of a special operations soldier. Popp was an Infantry Soldier, Airborne Ranger, Paratrooper, and a Green Beret. His service covered three formal wars in which he twice almost lost his life; he participated in several operations that will never be printed on the pages of history. Over 30 years, he traversed the circumference of this earth twice by foot while carrying the sum combined weight of a dreadnought battleship upon his back. He was frozen in the Arctic, baked in the hottest deserts, and boiled in the deepest jungles.
Popp has faced some of the darkest evils of our time and lived to talk about it. In between wars, mainly out of boredom, he competed as a professional kickboxer and fought his way up the ranks and earned a light heavyweight world title shot. He has no quit in him, drive has taken him far and will perhaps take him farther still, we shall see.
In 2009 he established Second Class Citizen, a non-profit 501(c)(3) organization which educates and supports non-custodial fathers and mothers, particularly veterans.
Popp has a YouTube channel dedicated to political satire and comedy, and a website, Redonkulas! In 2012 he published his first book, Warrior's Way and the Soldier's Soul, a philosophical manuscript. In 2019 he published his second book, The Killer of Killers, and in 2020 his third book, Showdown. He has two daughters, and now resides in the Detroit Metropolitan area.
Terrence spoke at the following events:
International Conferences on Men's Issues
2014, Detroit – Purple Heart's Last Beat (a short film)
2020, online – How Men Fornicate Themselves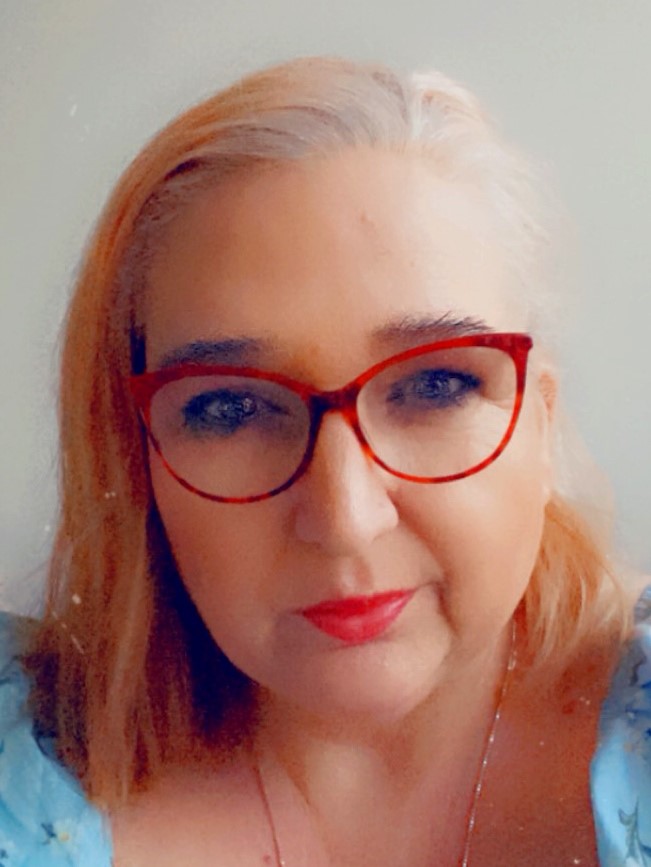 Natalie Powell Co-interviewer with Robert Brockway
Natalie Powell tripped over the proverbial rabbit hole after making a flippant comment on Facebook in relation to female victims of domestic violence. She simply asked, "What about male victims?" That one question had her freefalling down the rabbit hole – she become red-pilled.
She has since been an administrator on a couple of Facebook pages concerning male victims of domestic violence, fought for the right to screen "The Red Pill", escorted people to the secret location of the screening, walked with our brothers and sisters in The March for Men and been a guest host on a radio show which discusses men's issues. She has been a constant fighter on social media concerning men's issues.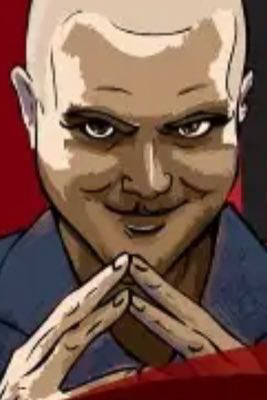 Nick Reading
Nick, a Canadian, started the website/activist group Men's Rights Edmonton in 2012. From there, he attracted a small troupe of local activists who pulled various offline stunts including the "Don't Be That Girl" poster campaign in 2013. The campaign was the most widely covered men's rights initiative in history at the time.
Since then, Nick has run for city council of Edmonton on the Patriarchy Party platform and has been organizing local get-togethers among the politically incorrect denizens of Edmonton.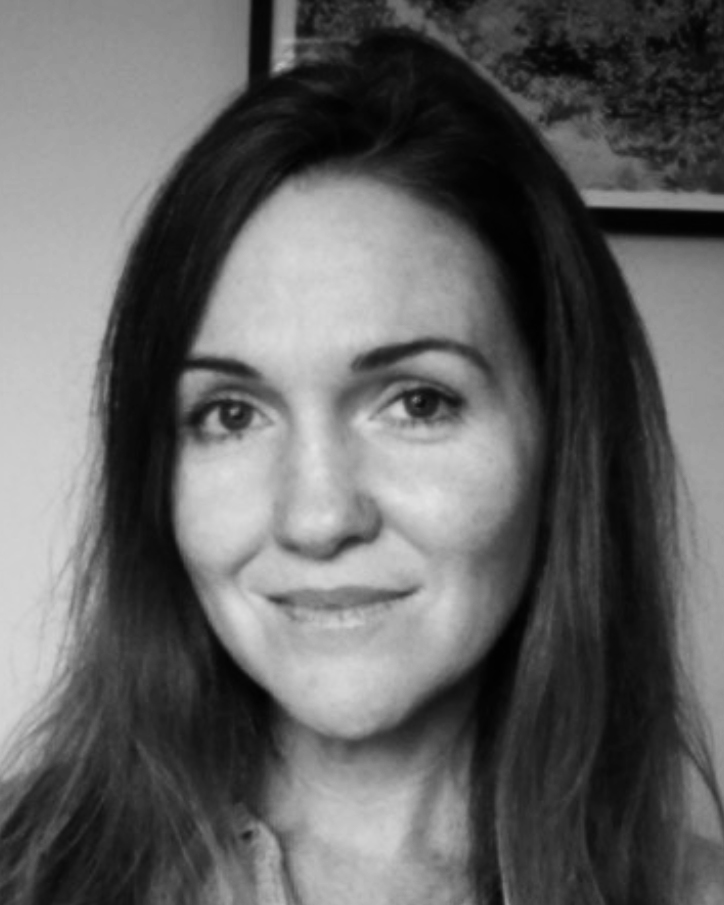 Amanda Sillars Round table on Parental Alienation with Knot Aman and Robert Brockway. Live Q&A with Robert Brockway and Natalie Powell.
Amanda's personal history is unique in that she has experienced parental alienation as a child, later as an alienated parent and thankfully as a parent reuniting with her children.
She is the founder of the Eeny Meeny Miney Mo Foundation and Australian Parental Alienation Awareness Day, 12th October. Amanda is regularly consulted as an emerging expert in this field. Amanda's goal, and that of her Eeny Meeny Miney Mo Foundation, is to educate parents and Family Court and mental health practitioners on the real and present phenomenon of parental alienation, and in particular the trauma, stress, and lifelong impact it has on alienated children. She is now in her third year studying psychology so in the future she can help recover alienated children and reunite them with their alienated parent and family members.
A recent quote from Amanda:
"Being alienated from my Mum affected every aspect of my life. I've experienced the grief of many losses. I lost my Mum. I lost contact with my Mum's side of the family. My dad moved me interstate and overseas, so I lost everything familiar. I felt I had no direction. I couldn't see myself in the future and I didn't know where I fitted into this world… I had ongoing emotional pain, not knowing where it was coming from…[I later lost] my Mum to suicide, then later in life I was alienated from my own children. The most difficult part was no one around me understood what I was going through."
(Harman, Matthewson & Baker, 2021)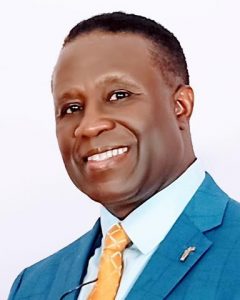 Carnell Smith "How to Prevent Paternity Fraud", interview and live Q&A with Chris Votey and Vernon Meigs
Carnell is a husband, father, grandfather, Ordained Minister and Engineer with an Honors degree in Electronic Engineering Technology with studies in Information Technology and Project Management. He is a Truthologist and Paternity Coach. He was the founder of the Paternity Truth Academy, and uses the motto, "Everyone deserves to know the truth".
Smith won his own paternity fraud case using the Georgia legislation that he co-wrote, after the Supreme Court of the United States denied his constitutional arguments.
Smith has written model law, consulted on legislation in more than 10 states, had legislation passed in several states, was featured as a guest expert on Dr Phil, Fox Business News, CBS Early Show, Univision's Aqui Y Ahora, Fuji TV Japan, in TIME magazine, Harvard Crimson Review Journal, Georgia State Law Review, Divorce Magazine, Men's Health magazine and Reason magazine.
Smith is the author of the book Trapped by Law, spokesman, speaker, workshop leader, is a frequent contributor to TV, radio, books, newspapers, magazines, and film projects in the United States and abroad. He marketed and sold Legal DNA Testing for Maternity, Paternity and Immigration identifications for a decade, and currently serves on the Advisory Board for the Women Against Paternity Fraud, a 501(c) tax exempt non-profit organization
His Facebook page is here.
Carnell spoke at the following event:
International Conferences on Men's Issues
2014, Detroit – Paternity Fraud in the United States
2020, online – Women's Equality Denied by Supporting Paternity Fraud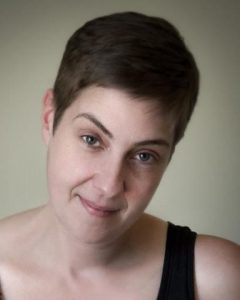 Karen Straughan (GirlWritesWhat) Presentation, live Q&A with Chris Votey and Vernon Meigs
Karen is a leading voice in the men's rights movement, and an unapologetic anti-feminist. She's a recurring guest on several talk radio shows in the US, both regionally and nationally syndicated, and has presented or panelled at conferences in the US, the UK, Ireland, Norway, Australia and her home country of Canada. She has been involved in all previous ICMIs as a presenter or MC.
The mantra by which she lives is: Anti-feminism is the radical notion that women are adults.
She resides in Edmonton, Alberta, the city of her birth, with two noisy dogs, one giant of a teenage son and a very supportive, tolerant and long-suffering husband. Her two adult children live nearby and keep their yard and kitchen much tidier than she does, probably just to rub her face in it when she visits them.
Her YouTube channel is here, her blog is Owning Your Shit (this is what anti-feminism looks like).
Karen appeared at the following events:
International Conferences on Men's Issues
2014, Detroit – speech
2016, London – Toxic Femininity
2017, Gold Coast, Australia – Evolutionary realities: stumbling blocks on the road to reform
2018, London – Why Women Must Consign Feminism to the Dustbin of History (keynote)
2020, online – Looking Back, Looking Forward (interview with Mike Buchanan and Elizabeth Hobson)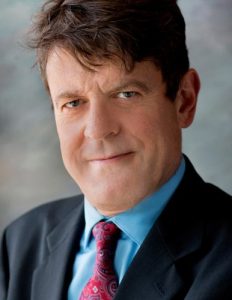 J.Steven Svoboda "All Animals Are Equal But Some Are More Equal Than Others?Petitioning the US Supreme Court to Overturn the Military Draft as Sex Discrimination Against Men and Women", live Q&A with Chris Votey and Vernon Meigs
In 1997, Steven founded the award-winning non-profit Attorneys for the Rights of the Child to educate the world that children do not need to have their genitals cut, and he has presented to the United Nations on male circumcision – here. In 2013, he unofficially won a debate with a world-famous epidemiologist regarding the legality and ethics of male circumcision. On New Year's Eve 2018-2019, he led the submission to the United Nations of a third-party intervention in a Finnish circumcision case. Svoboda has published over 40 peer-reviewed journals including many of the world's top journals such as the Journal of Medical Ethics – here and here and here – Journal of the Royal Society of Medicine, the Medical Anthropology Quarterly, and the American Journal of Bioethics – here and here and here and here. He publishes the ARC Newsletter, 36 issues of which have been released in 20 years. ARC's work has been recognized by Harvard Law School, the New York Times, the Wall Street Journal, and Men's Health magazine.
Steven co-founded the Northern California Chapter of the National Coalition for Men (NCFM), the world's oldest men's rights organization. In 2016, through his non-profit work, he met the love of his life, Gina Maria Mele Svoboda, and married her in July 2018. He co-authored a gender-equality-friendly gender studies textbook Does Feminism Discriminate Against Men? that was the Amazon.com best seller in its category. He is the proud father of two teenagers. He has published over 200 reviews of books relating to men, boys, and gender.
He has been working as a patent lawyer since 2004.
He spoke at the following events:
International Conferences on Men's Issues
2018, London – Genital Autonomy, Gender Equity, and the World
2019, Chicago – Genital Autonomy, The United Nations, the Law
2020, online – Genital Autonomy, Equal Protection, and the Law: A Story of Two Judicial Decisions 17 Years Apart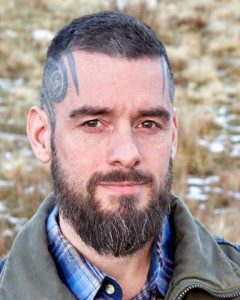 Philipp Tanzer "Gender Parity UK, feminism, engaging with politicians, in-person ICMIs", interview with Mike Buchanan and Elizabeth Hobson, live Q&A with Mike Buchanan
Scotland-based, German-born Philipp's life could be called contradictory. A pacifist soldier. An anti-porn former porn actor. A former gay icon standing for traditional family values. What others might view as inconsistent is, according to Tanzer, a balanced view based on experience. His goal: Fighting for a society in which opposing perspectives are being recognized and represented.
Noticing a clear imbalance in regards to "gender equality" and our treatment of women and men led to Philipp becoming a strong advocate for men's rights and Issues.
Due to his unusual and sensationizable past, he was featured as a Men's Rights Activist in an article by Vice Magazin and a documentary by the BBC titled, I am a Men's Rights Activist.
Philipp ran as a regional candidate for the Highland and Islands for the Scottish Family Party which has a clear pro-family, pro-life, pro-free speech, pro-due process, stance, highlighting the importance of fathers, equal rights for men and the destructive force of the current feminist-leaning SNP government. An article in The Times.
Philipp founded the organisation Gender Parity UK in 2020 together with Mike Bell, fighting against legal and political discrimination against men and boys.
He appeared at the following event:
International Conference on Men's Issues
2020, online – United4Men – Men Together Strong!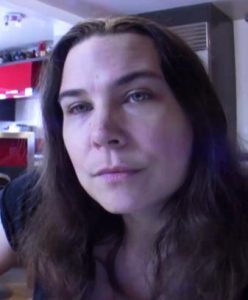 Alison Tieman Presentation
Alison was the founder of Honey Badger Radio, the longest running and most popular podcast with a men's rights focus. She is also president of Honey Badger Brigade Inc., the largest men's rights organization in Canada. She has been published at A Voice For Men and the Good Man Project. She has a Masters in Environmental Design from the University of Calgary and has a focus on the effect of "toxic environments" on men's mental health.
Alison spoke at the following events:
International Conferences on Men's Issues
2018, London – How compassion for men shapes civilization
2020, online – Welcome to the Pain – How Ignoring Men's Issues Kills Societies
Messages 4 Men (London)
2019 – Speech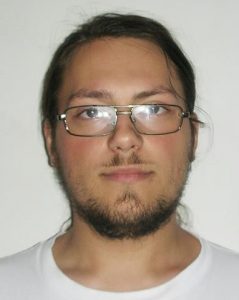 Lucian Vâlsan "Masculine virtues and gynocentrism in times of pandemic hysteria"
Lucian is a Romanian non-leftist and non-feminist thinker.
With a background in technology, he's been involved in multiple political and social projects at the community level in Romania since the early 2000s. He started producing content in English once he joined A Voice for Men in 2012 where he also assumed the role of European News Director.
In 2015 he founded the Freedom Alternative Network – a transnational group focusing on the study and practice of agitation, subversion and narrative shifting.
Starting from the experience gathered as a journalist and as a researcher for AVfM, Lucian has worked tirelessly to create generalized frameworks and blueprints on how to advance previously unpopular positions – such as non-feminism, men's rights, individual liberty, abolishing affirmative action or the right to bear arms in Europe.
His public courses (such as those in Budapest or Ljubljana) as well as the private ones offered as a consultant have slowly become the standard working procedure for political parties and activist groups in more than 20 countries as diverse as Germany or Sweden to places like Mozambique, Uganda or Ukraine.
Most recently he went to Sweden in the middle of the Wuhan Virus pandemic in order to prove that inherently totalitarian approaches such as "lockdown"-style policies to address the Chinese Virus are unnecessary and based on fear mongering and mythology, rather than science.
At ICMI2016 he focused on introducing the non-feminist community to agitprop and this time around he'll be explaining where on the narrative curve is the non-feminist messaging located and what can be done to keep on climbing.
Videos of his work can be found here.
Lucian spoke at the following event:
International Conferences on Men's Issues
2016, London – The Status of Men in Continental Europe
2020, online – The Inflection Point in the Narrative Curve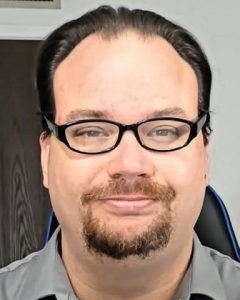 Chris Votey Interview with Mike Buchanan, live Q&A with Vernon Meigs
Chris, also known as mad_cat, is an American author who runs the websites Boys' & Men's Issues and Concrete Desk Publishing.
Starting in 2013 after suffering a life-changing injury that left him disabled, he began making videos for his YouTube channel, discussing news and Men's Issues. In 2016 he met Modern Medusa and joined as a team on YT doing the Macho Show. Together, they launched the Lovely Ladies of Men's Issues Calendar for 2018 and 2020. At the request of a friend, he published the controversial (banned) book, How to Destroy A Woman Now, a satire of the controversial (banned) book, How to Destroy A Man Now.
While Chris is an advocate for all issues regarding men, his primary focus is on Male Emancipation. Women became emancipated and were allowed to evolve into what they are today, but males have been expected to remain as the 1950's Man. Men should no longer sacrifice their lives for the wellbeing of women, especially since their loyalty and dedication end in divorce and denied access to children. Men should focus on making the best version of themselves, pursuing what they love, and if a woman wants to be part of his life, they must bring more to the table than what he can already provide himself.
Chris recently published the book series Boys' & Men's Issues Handbook, which he hopes will help the movement as a resource book and those unaware of males' issues. He is also the co-creator of the Men's Magazine with Catherine McClain, dedicated to Praising Masculinity. He is an active member of Regarding Men, interviewing the group's creators on his YT channel and hosting his own weekly meeting. In 2021, he became one of the organizers for ICMI.
Chris is responsible for organizing in-person ICMIs in North America from 2022 onwards.
He appeared at the following event:
International Conference on Men's Issues
2020, online – A Call To Action: Doing More in the Movement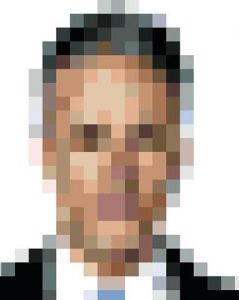 Douglas E Wallace "Men's rights issues need to be addressed at the global level"
Douglas started to be aware of feminism in the 1970s but wrote it off as unimportant, since he thought, as a teenager, that nobody would take it seriously. In his forties, he decided to put effort into helping men and children to retain family connections and soon was enmeshed in the wider issues of men's rights.
Douglas assisted an international website for men which focused on anti-feminism and that was his introduction to the commonality of problems faced by men around the globe. He noticed trends as they happened and realised that this could not be by mistake, nor from some bottom-up movement. There had to be directing guidance at an international level.
As he uncovered the guiding hand of global feminism, so too did Douglas uncover the principles that they operated under, learning of the communist ideology underpinning decisions made for us by world politics, and the wider movements, beyond just feminism, that are implemented to bring about a communist world.
Working with various organisations inside and outside the established men's movement, Douglas campaigns on a variety of topics and tries to keep abreast of the massive movement that opposes men and families at a global level.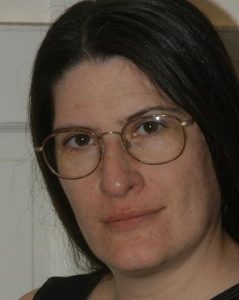 Hannah Wallen "Female Violence and the Accountability Gap", live Q&A with Elizabeth Hobson, hosted by Chris Votey and Vernon Meigs
Hannah has witnessed women's use of criminal and family courts to abuse men in five different counties, and began writing after she saw one man's ordeal drag on for seven years, continuing even when authorities had substantial evidence that the accuser was gaming the system. She is the author of Breaking the Glasses, written from an anti-feminist perspective, with a focus on men's rights and sometimes social issues. She has a YouTube channel (also called Breaking the Glasses), and has also written for Honey Badger Radio, the Honey Badger Brigade blog, and A Voice for Men.
Hannah appeared at the following event:
International Conference on Men's Issues
2020, online – Reproductive Rights and the Accountability Gap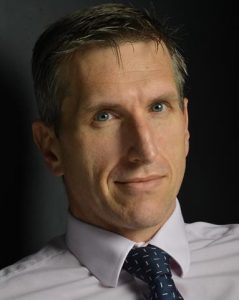 Terry White "Feminist-influenced Ministry of Justice reports on the issue of domestic abuse in family law cases, and rape. Judicial reviews, criminal justice system bias, consultation exercises." Interview with Mike Buchanan and William Collins, live Q&A with Mike Buchanan.
Terry is a British former oil and gas banker with more than 25 years' experience transacting in some of the toughest jurisdictions in the world. He brings unique insight into both the emergence of reliable legal systems and their descent into anarchy and chaos. Following his own extensive 7½-year private-law legal battle, he now acts as an advisor to parents navigating the family court and campaigns for impartial objectivity and equality in government. He co-applied for a Judicial Review of the UK Ministry of Justice's 2020 "Assessing Risk of Harm" Report, which he regards as a blatant attempt to undermine the England and Wales legal system by applying the methods of "Critical Theory": misguiding the judiciary and social workers by rejecting opportunities for empirical evidence and diligence in favour of publishing unverified anecdotes and manufactured distortions.